Department of Medical Genetics: Dr. Freda Miller
February 28, 2020 @ 3:00 pm

-

4:00 pm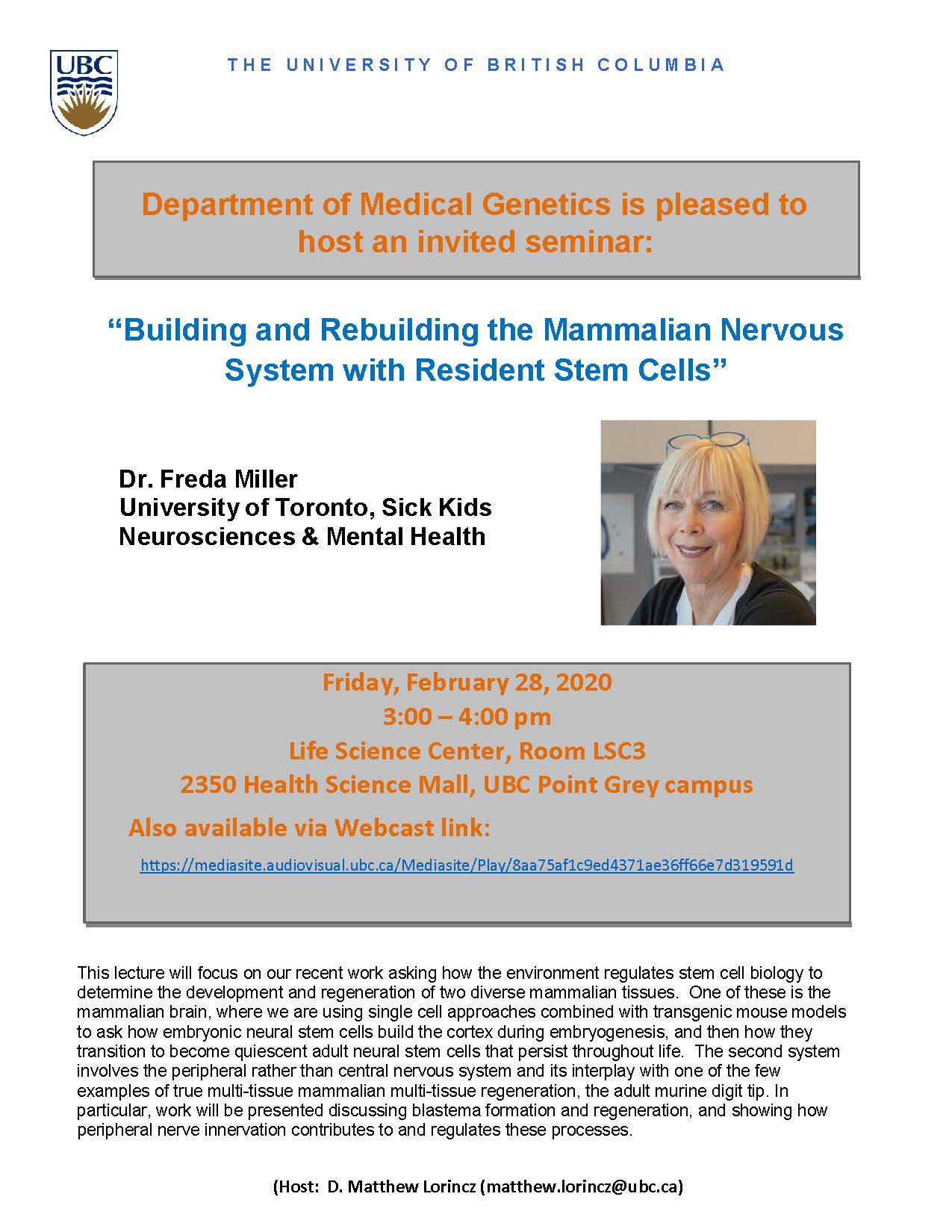 The Department of Medical Genetics presents a seminar:
Dr. Freda Miller
University of Toronto, Sick Kids Neurosciences & Mental Health
Date: Friday, February 28th 
Time: 3:00 – 4:00 PM
Location: Life Science Center, Room LSC 3
Also available via Webcast link.
Title: Building and Rebuilding the Mammalian Nervous System with Resident Stem Cells
Abstract: 
This lecture will focus on our recent work asking how the environment regulates stem cell biology to determine the development and regeneration of two diverse mammalian tissues. One of these is the mammalian brain, where we are using single cell approaches combined with transgenic mouse models to ask how embryonic neural stem cells build the cortex during embryogenesis, and then how they transition to become quiescent adult neural stem cells that persist throughout life. The second system involves the peripheral rather than central nervous system and its interplay with one of the few examples of true multi-tissue mammalian multi-tissue regeneration, the adult murine digit tip. In particular, work will be presented discussing blastema formation and regeneration, and showing how peripheral nerve innervation contributes to and regulates these processes.
Hosted by: D. Matthew Lorincz