MSL: Early Career Invited Lecture Award Winners Symposia
June 12, 2019 @ 2:00 pm

-

4:15 pm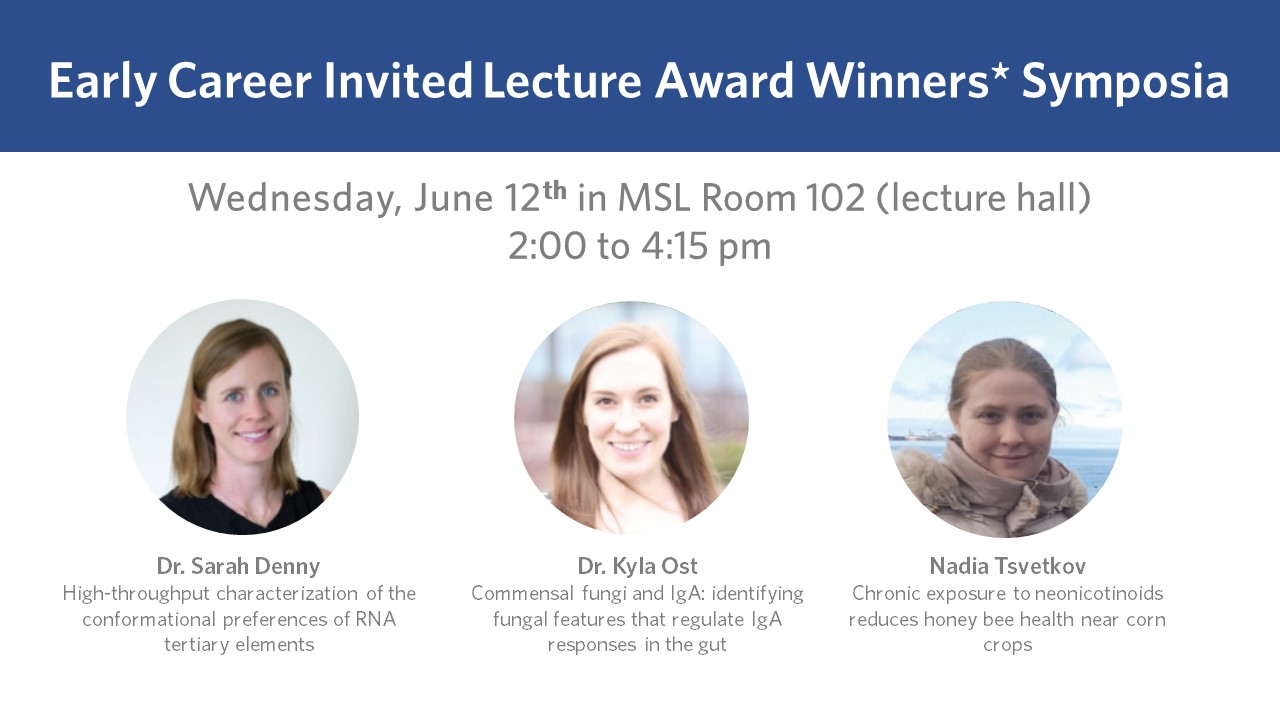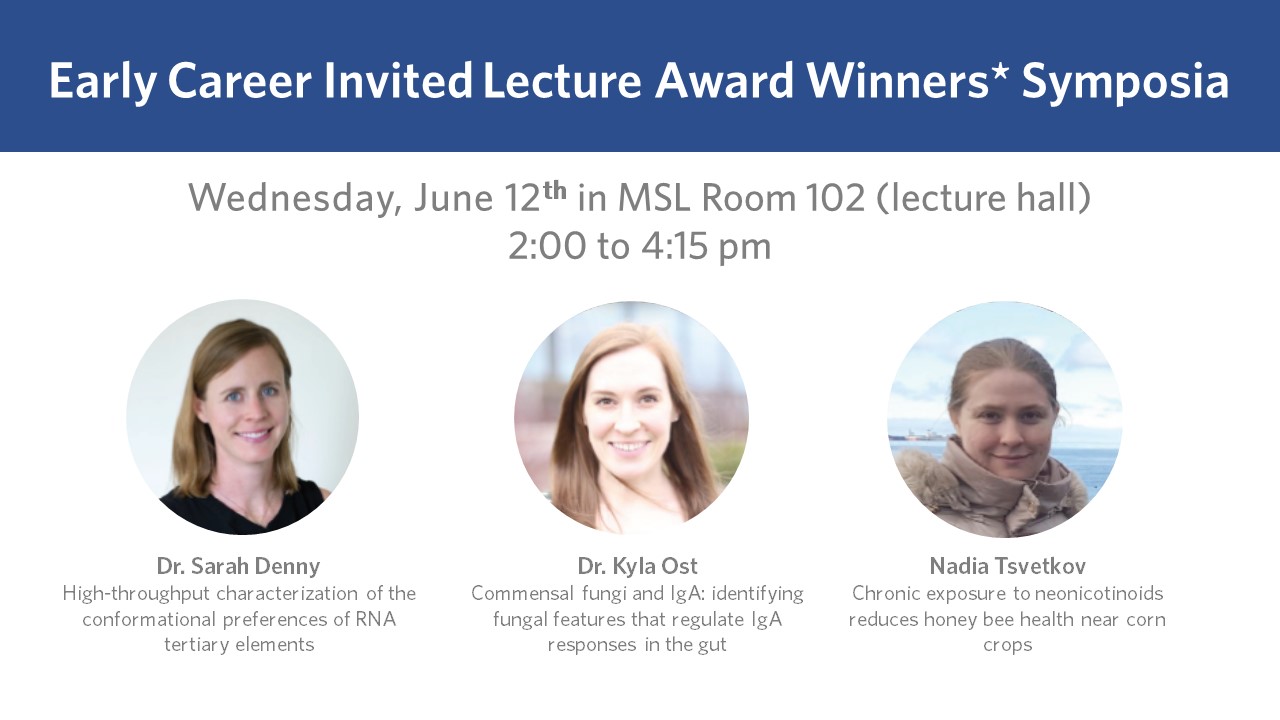 The Michael Smith Laboratories presents a symposia:
Date: Wednesday, June 12th, 2019
Time: 2:00PM – 4:15PM
Location: MSL, Room 102 (lecture hall)
Featuring:
Dr. Sarah Denny
High-throughput characterization of the conformational preferences of RNA tertiary elements
Dr. Kyla Ost
Commensal fungi and IgA: identifying fungal features that regulate IgA responses in the gut
Nadia Tsvetkov
Chronic exposure to neonicotinoids reduces honey bee health near corn crops.
Hosted by: Dave Ng
The Early Career Invited Lecture initiative gives units within UBC Science a unique opportunity to introduce promising researchers from around the world to the inclusive, top-tier community of scholars already working within the Faculty. Departments and academic units identify top women senior graduate students and post-docs in their fields. These rising stars are invited to UBC Vancouver to deliver a unit-level lecture, network, and experience British Columbia. Funding is provided from the Dean of Science, the Office of the Provost and Vice-President Academic, and the Strategic Initiatives Fund. For more information, please visit https://science.ubc.ca/research/lecture-award.