MSL Faculty Candidate Seminar: Dr. Jackson Champer
February 12, 2020 @ 9:00 am

-

10:00 am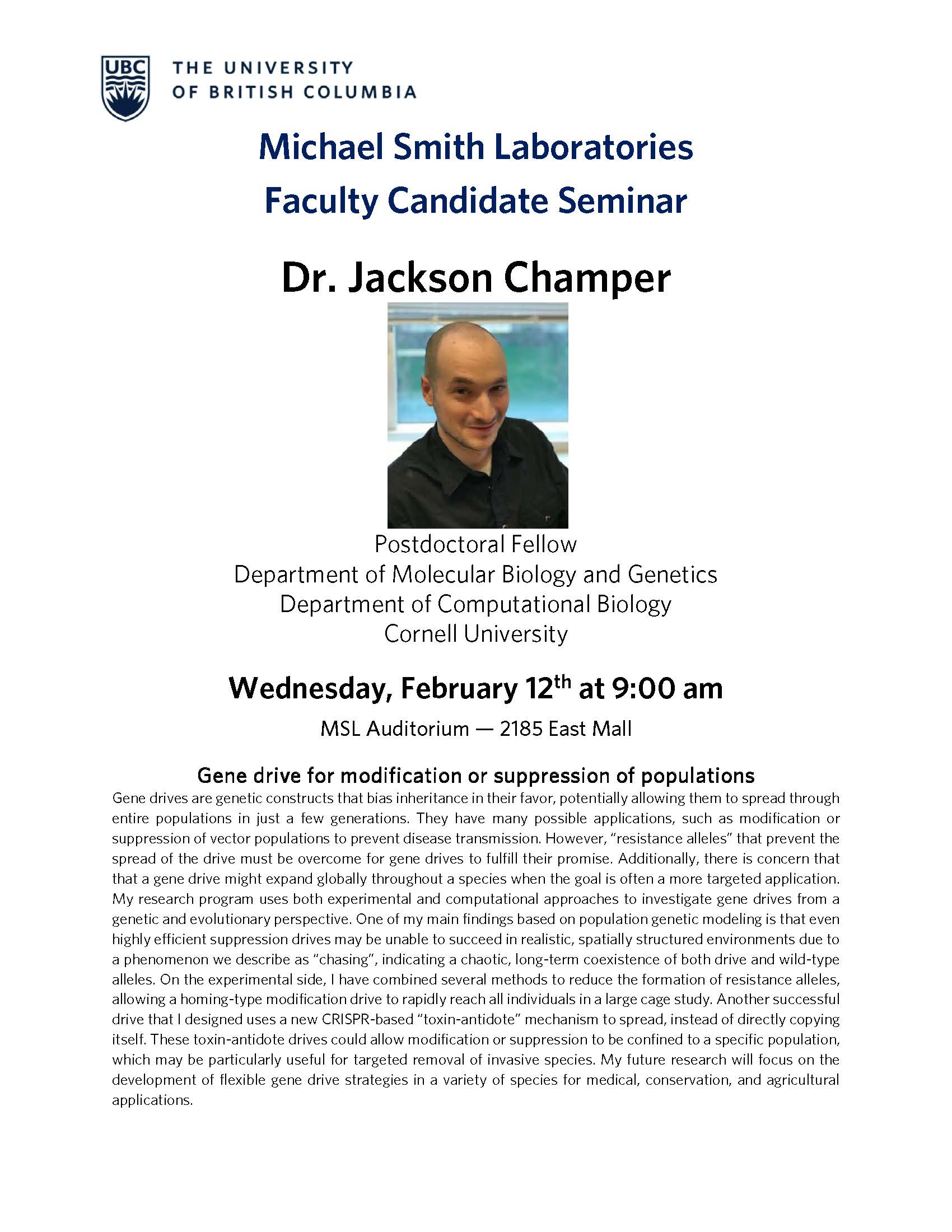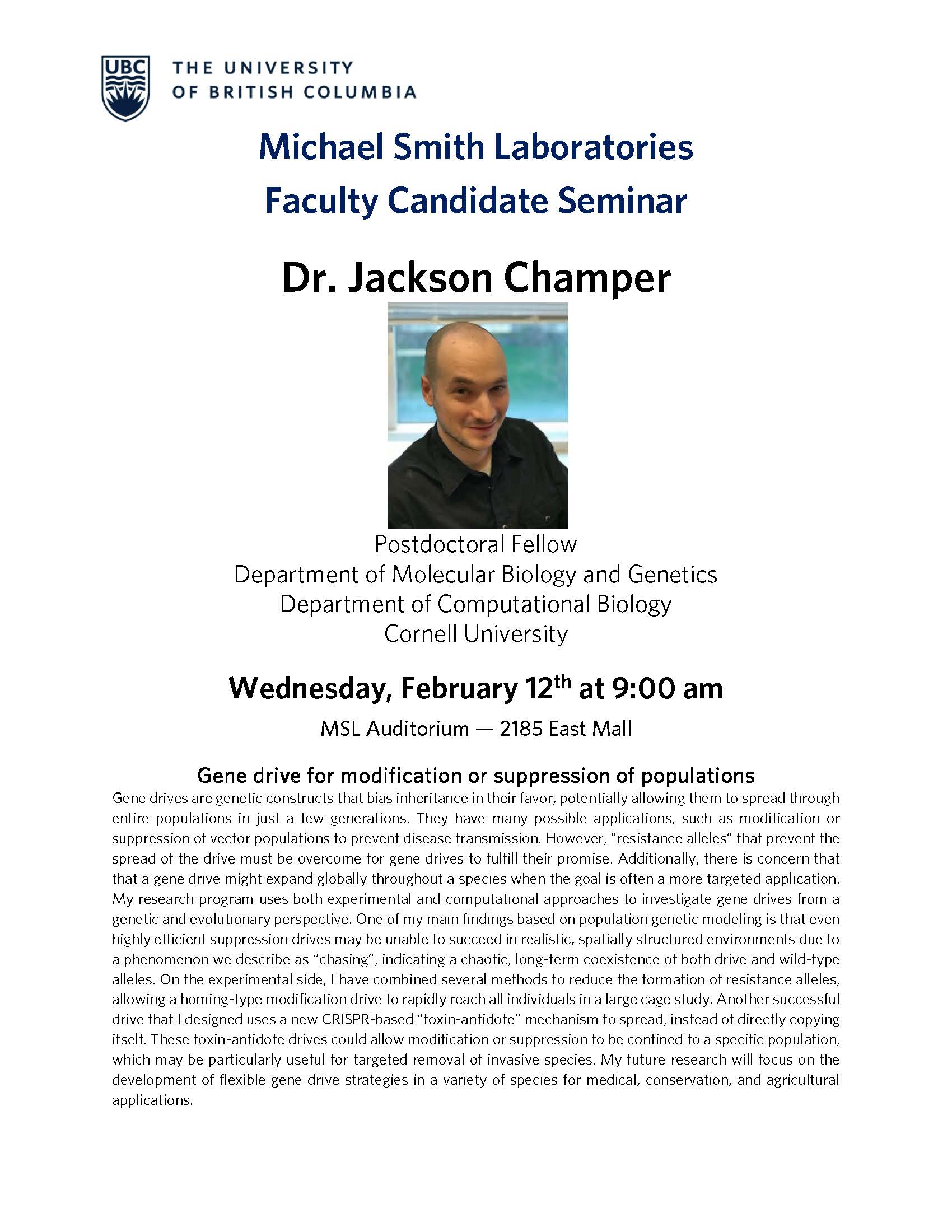 The Michael Smith Laboratories presents a faculty candidate seminar:
Dr. Jackson Champer
Postdoctoral Fellow
Department of Molecular Biology and Genetics
Department of Computational Biology
Cornell University
Date: Wednesday, February 12th 
Time: 9:00 AM 
Location: MSL Auditorium (MSL 102) – 2185 East Mall
Title: Gene drive for modification or suppression of populations
Abstract:Gene drives are genetic constructs that bias inheritance in their favor, potentially allowing them to spread through entire populations in just a few generations. They have many possible applications, such as modification or suppression of vector populations to prevent disease transmission. However, "resistance alleles" that prevent the spread of the drive must be overcome for gene drives to fulfill their promise. Additionally, there is concern that that a gene drive might expand globally throughout a species when the goal is often a more targeted application. My research program uses both experimental and computational approaches to investigate gene drives from a genetic and evolutionary perspective. One of my main findings based on population genetic modeling is that even highly efficient suppression drives may be unable to succeed in realistic, spatially structured environments due to a phenomenon we describe as "chasing", indicating a chaotic, long-term coexistence of both drive and wild-type alleles. On the experimental side, I have combined several methods to reduce the formation of resistance alleles, allowing a homing-type modification drive to rapidly reach all individuals in a large cage study. Another successful drive that I designed uses a new CRISPR-based "toxin-antidote" mechanism to spread, instead of directly copying itself. These toxin-antidote drives could allow modification or suppression to be confined to a specific population, which may be particularly useful for targeted removal of invasive species. My future research will focus on the development of flexible gene drive strategies in a variety of species for medical, conservation, and agricultural applications.
Related Events