MSL Seminar Series: December Trainee Talks
December 14, 2022 @ 3:00 pm

-

4:00 pm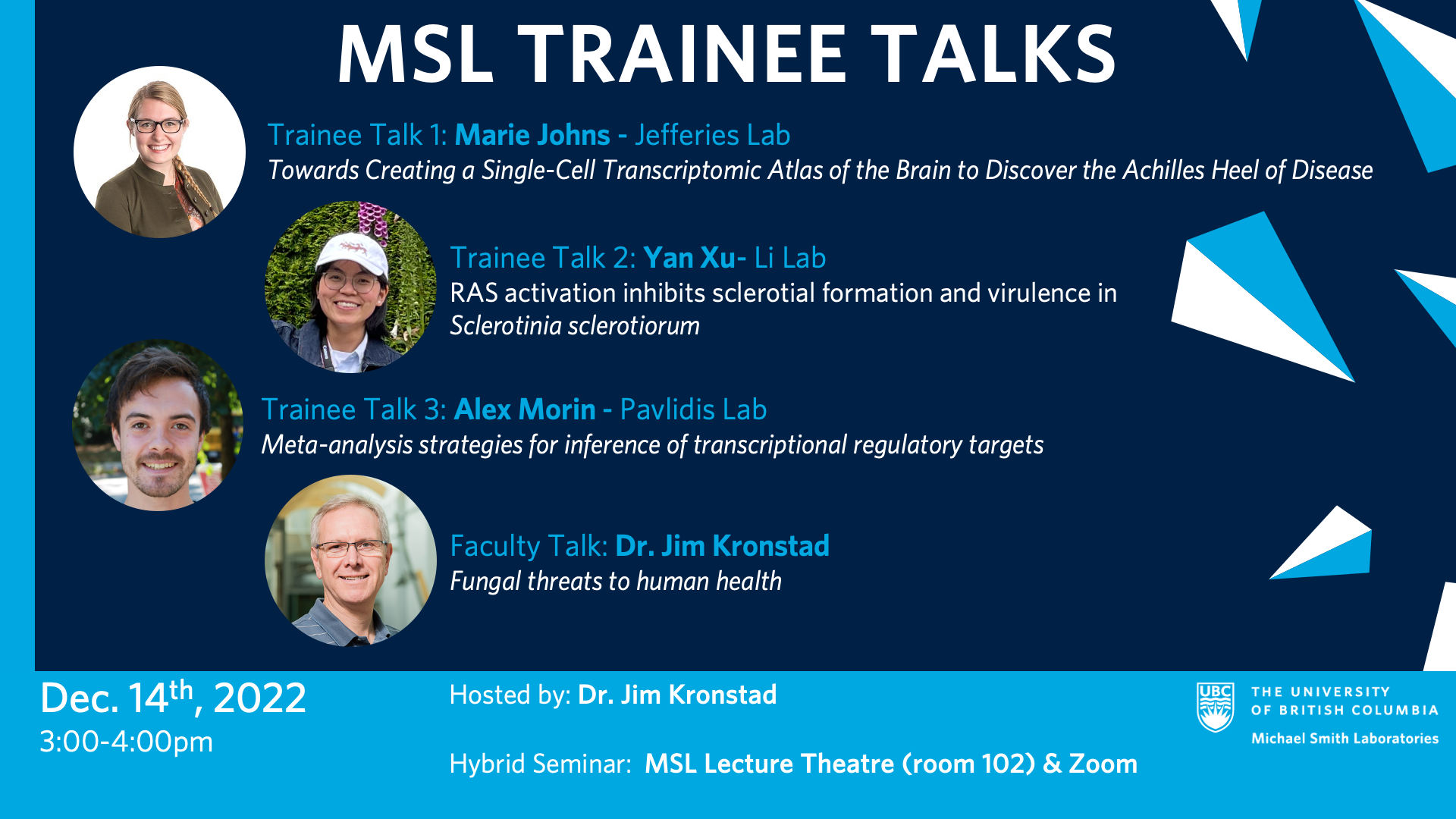 Event details:
Date: Wednesday December 14th, 3:00-4:00pm
Host: Dr. Jim Kronstad
This seminar will be presented in a hybrid format. All speakers will be delivering talks in person at the MSL Lecture Theatre (room 102). Audience members are welcome to attend either in person or via the zoom link. Those connecting via zoom will be able to ask questions during the Q&A portion using the chat function.
Zoom registration link:
https://ubc.zoom.us/meeting/register/u5IocuGqqTwsGtHE6DivN6zU7gp_z9ZkS-bb
Seminar Schedule:
Trainee Talk 1: Marie Johns – Jefferies Lab
Towards Creating a Single-Cell Transcriptomic Atlas of the Brain to Discover the Achilles Heel of Disease
Trainee Talk 2: Yan Xu – Li Lab
RAS activation inhibits sclerotial formation and virulence in Sclerotinia sclerotiorum
Trainee Talk 3: Alex Morin – Pavlidis Lab
Meta-analysis strategies for inference of transcriptional regulatory targets
Faculty Talk: Dr. James Kronstad
Fungal threats to human health
Related Events