Newsroom
2022 Gairdner Award Winners: Pictured in the Classroom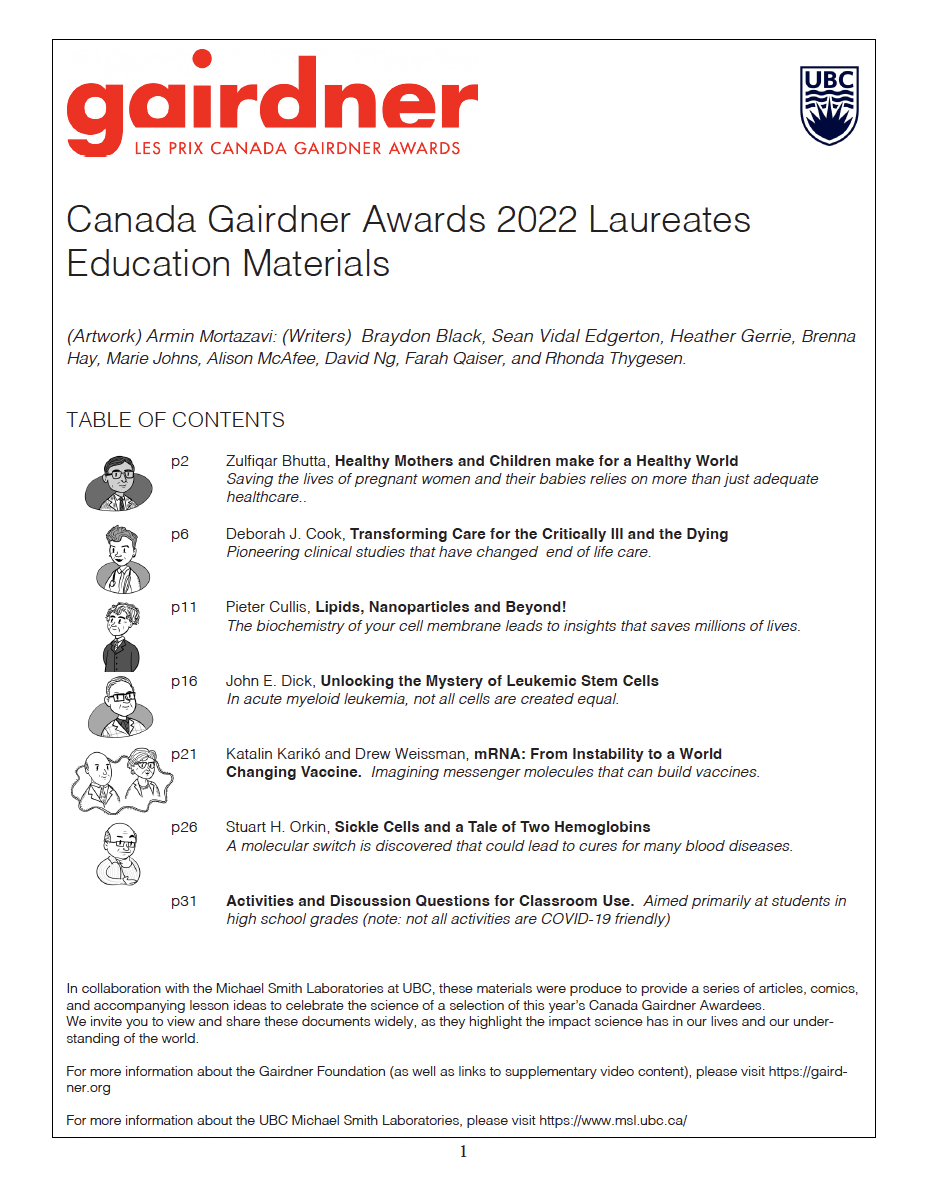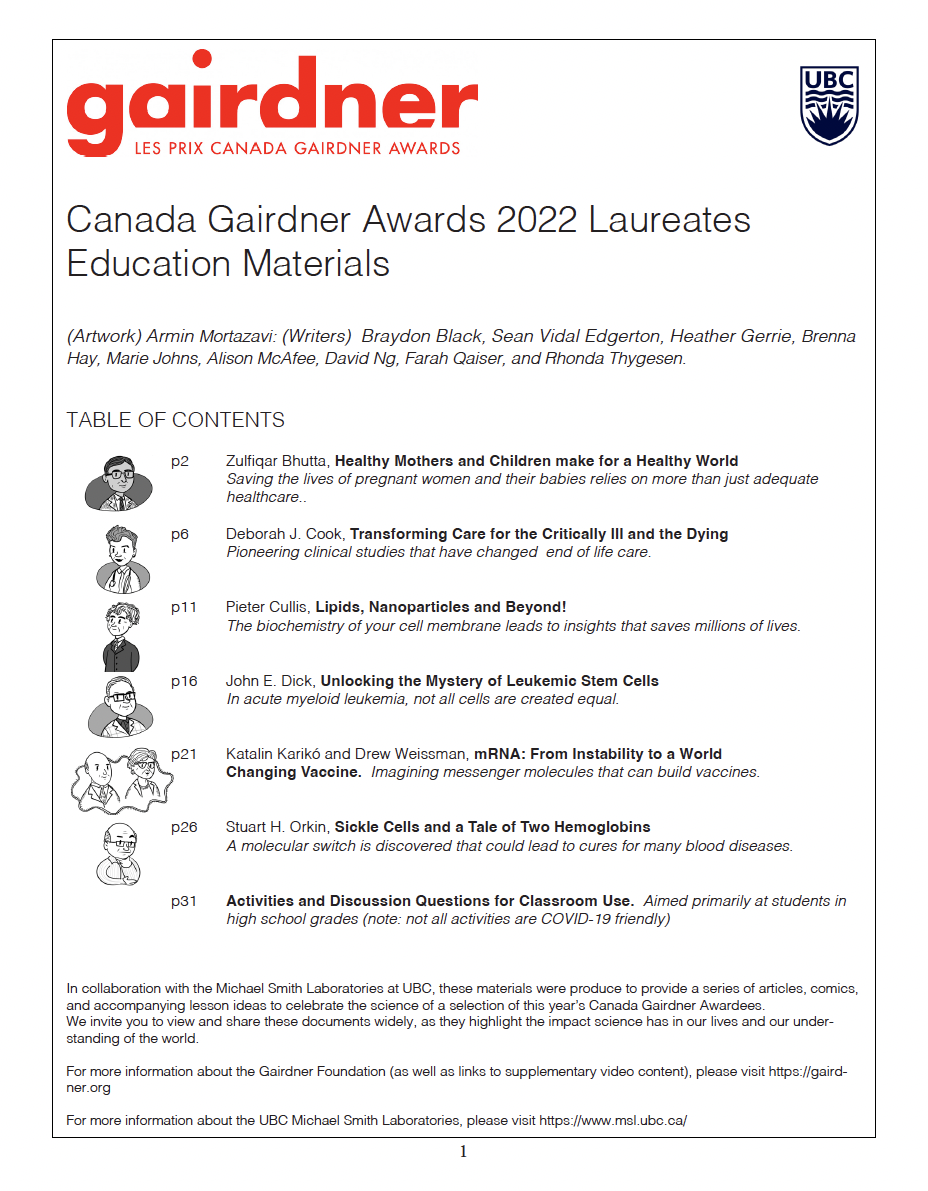 A collaboration now in its fourth year, the Gairdner Foundation and the Canadian Society for Molecular Biosciences (CSMB) have partnered with the Michael Smith Laboratories to visually communicate the research of some of the 2022 Canada Gairdner award winners. These awards aim to recognize excellent international research with important impacts on human health. Each year seven awards are given, and to date 402 awards have been bestowed on laureates from over 40 countries. 96 of those laureates have gone on to receive Nobel Prizes. 
In celebration of the 2022 laureates, the MSL, CSMB and Gairdner Foundation collaborated again with illustrator Armin Mortazavi, and UBC researchers and students to create a series of animated videos and visual materials explaining the work of these accomplished scientists.
Explore the links below to view these educational pieces. Some of the leading experts on mRNA vaccine technology that contributed greatly to human health during the global COVID-19 pandemic are featured in this year's edition, such as Drs. Katalin Karikó and Drew Weissman who discovered how to engineer mRNA, and UBC's Dr. Pieter Cullis, "… a pioneer in lipid chemistry and the formation of lipid nanoparticles (LNP)".
Viewers are encouraged to delve into this content and share it widely. 
Many thanks to all the students and faculty who contributed to this amazing project: Braydon Black, Sean Vidal Edgerton, Heather Gerrie, Brenna Hay, Marie Johns, Alison McAfee, David Ng, Farah Qaiser, and Rhonda Thygesen.  
Illustrations by Armin Mortazavi 
Educational Materials:
Individual Projects:
 

Healthy Mothers and Children make for a Healthy World

Saving the lives of pregnant women and their babies relies on more than just adequate healthcare.
 
Written by Rhonda Thygesen 
Art by Armin Mortazavi 

Transforming Care for the Critically Ill and the Dying – Deborah J. Cook
 
Pioneering clinical studies that have changed end of life care.

Written by Brenna Hay 
Art by Armin Mortazavi

Lipids, Nanoparticles and Beyond! – Pieter Cullis

The best pandemic response is to be prepared, before animal viruses infect humans. 

Written by Braydon Black
Art by Armin Mortazavi 

Unlocking the Mystery of Leukemic Stem Cells – John E. Dick 

In acute myeloid leukemia, not all cells are created equal.

Written by Heather Gerrie  
Art by Armin Mortazavi


 

mRNA: From Instability to a World Changing Vaccine
– Katalin Karikó and Drew Weissman

Imagining messenger molecules that can build vaccines.

Written by Farah Qaiser
Art by Armin Mortazavi 

Sickle Cells and a Tale of Two Hemoglobins – Stuart H. Orkin

A molecular switch is discovered that could lead to cures for many blood diseases.

Written by Alison McAfee  
Art by Armin Mortazavi