Education and outreach
Brett Finlay and Postdoctoral Fellow Marie-Claire Arrieta are set to release their new book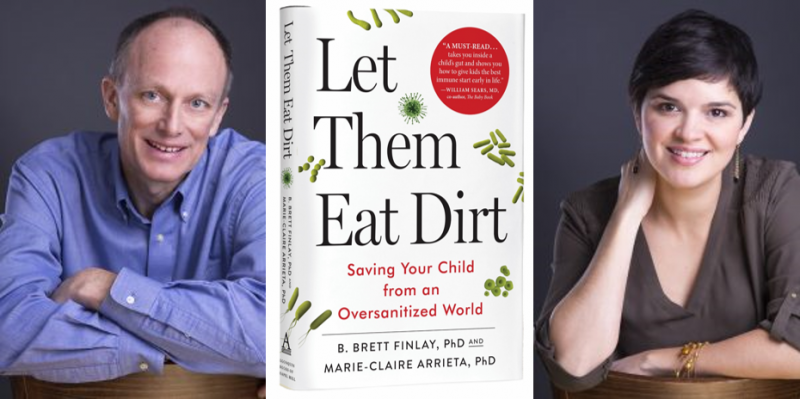 Jacquelynn Burke, Senior Publicist with Algonquin Books writes:
In some of the most exciting scientific developments of our time, researchers have recently discovered the myriad ways our tiny microbes (aka "the stuff in our gut") have a powerful impact on our health. Among the most important but little-known revelations in this paradigm-shifting field are the ways a child's gut-health can affect their well-being for the rest of their lives. Fortunately, researchers like B. Brett Finlay, PhD and Marie-Claire Arrieta, PhD—both parents and scientists at the forefront of the field—have found concrete ways parents can implement this knowledge to positively influence their child's health long-term.
LET THEM EAT DIRT explains the way microbes behave and applies that information to the often overwhelming decisions that need to be made at each stage of a child's early life–from pregnancy nutrition and birthing methods, to choices about feeding and general lifestyle ("Should we have a pet?" "Should I give my child an antibiotic and a probiotic?" "Should I let him/her play with a friend who's ill?"). The book also discusses the specific diseases–diabetes, intestinal diseases, and behavioral disorders-growing by leaps and bounds in our society, and the microbes that seem to affect them. The authors conclude with a futuristic view of what new therapies and medical interventions are on the horizon.