Awards and recognition
Dr. Alison McAfee Receives L'Oreal Rising Talents Award
Dr. Alison McAfee (she/her), originally from a remote island in BC, didn't expect to be travelling to Paris one day to accept the prestigious L'Oréal-UNESCO For Women in Science Rising Talents Award, but now she finds herself doing just that. An expert in honey bee fertility working in Dr. Leonard Foster's lab, this is McAfee's second accolade from L'Oréal-UNESCO. In November of 2021 Dr. McAfee was the Canadian recipient of the L'Oréal-UNESCO 2021 Excellence in Research Fellowship for her work focused on understanding queen bee fertility and quality decline. That recognition propelled her into the Rising Talents competition. Winner of the North American region, and one of 15 global recipients, Dr. McAfee is only the fourth Canadian in the 22-year history of the competition to receive this award. In addition to a €15,000 endowment, awardees receive leadership training in France from top female scientists. The competition states this training is "… complementary to their academic background and essential to fight again discrimination. These young researchers are the very future of science and recognising their excellence will help ensure that they reach their full potential." The aim of this award is to bolster female-led research and strengthen awardees' networks and professional skill sets.
Growing up off the grid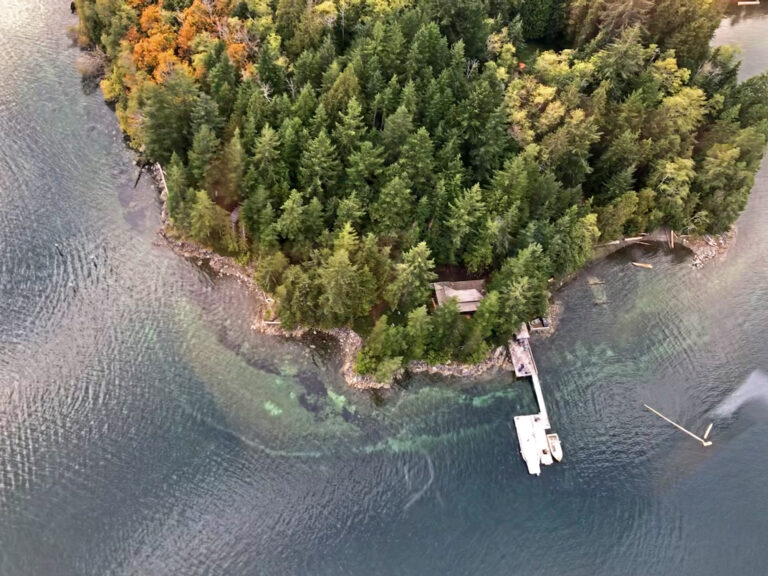 Growing up off the grid on a family homestead on isolated East Cracroft Island, McAfee's childhood was free of typical urban distractions. Her parents built their own home from trees harvested on the property by her father, a faller in the logging industry. McAfee spent her childhood days scavenging the beaches with her sister, turning over rocks at low tide and catching critters off their dock. The family travelled by boat to Vancouver Island to restock their groceries and supplies. Twice a month, a float plane would deliver new teaching materials and curriculum books to Debra McAfee, a former nurse, who homeschooled both her daughters for several years. Being the only full-time kids on the island, eventually the family decided they wanted their children to increase their social exposure and they moved part-time to the larger community of Sayward. The girls continued their schooling in the small town with a population back then of 1500. These formative years Dr. McAfee spent immersed in the natural world imprinted strongly on her psyche, informing her eventual scientific passions.
"I love working outside and in the field, with my hands, being able to observe actual animals and their communities and behaviours. I also am fascinated with biochemistry, molecular work, and thinking about that level of science; the molecules interacting with each other inside of our cells. And how that gives rise to the processes that sustain life."
Journey into STEM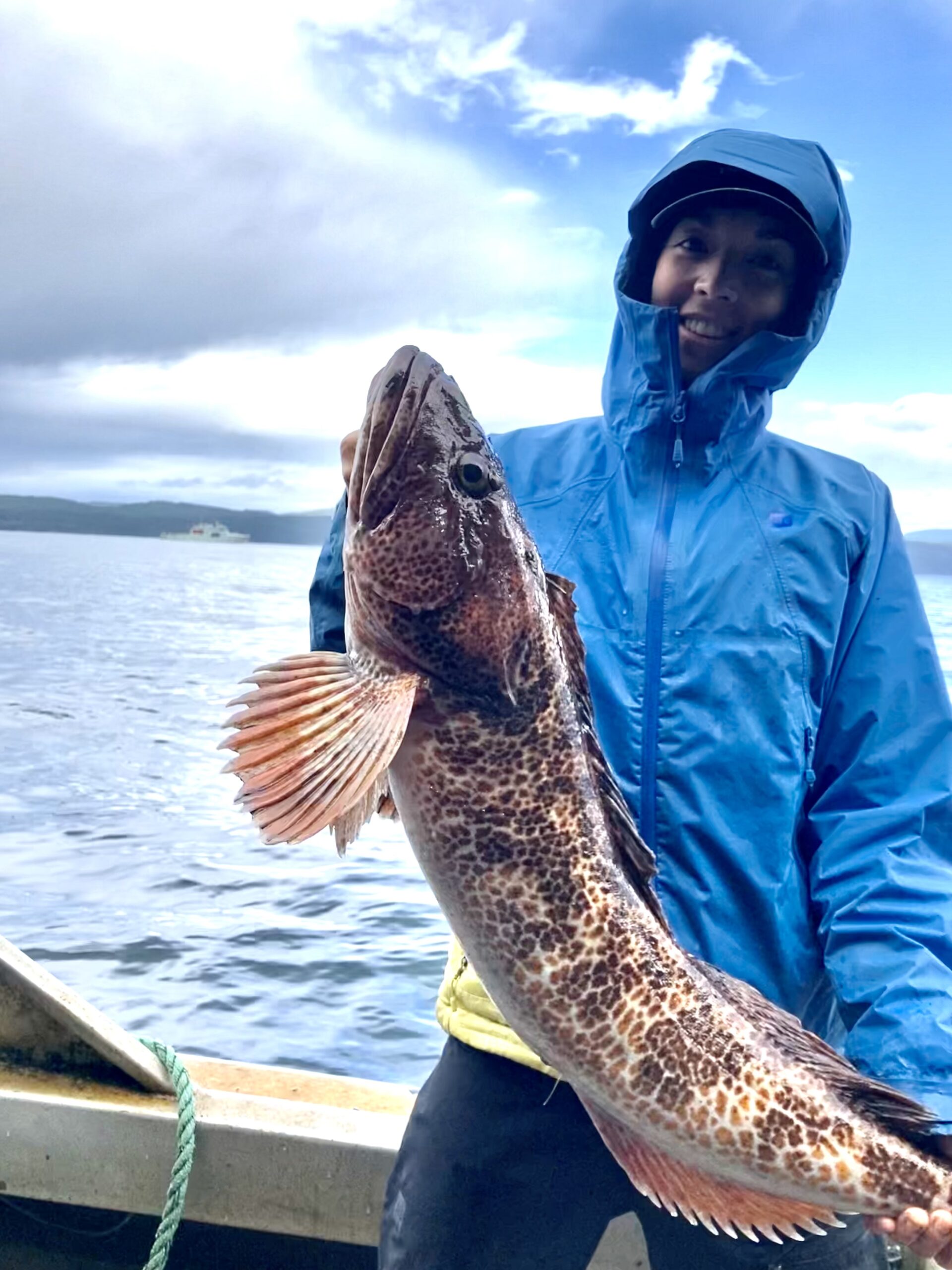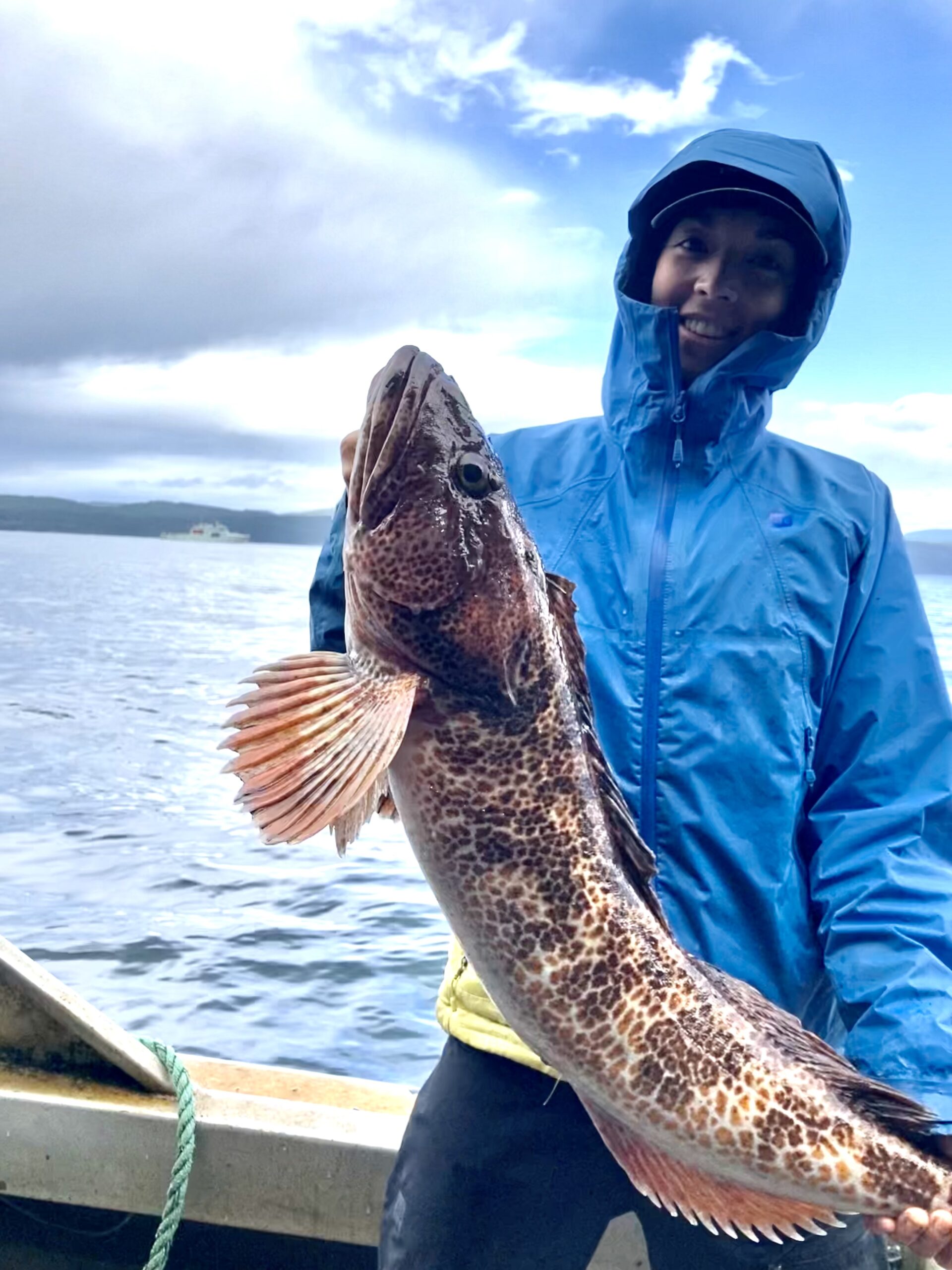 Now three years into her postdoctoral studies, Dr. McAfee began her educational journey at UBC in 2009 in undergraduate sciences. Her first field research experience was in an intertidal ecology class, complementary to her childhood experiences. While the familiar and tactile nature of the research fascinated her, she felt she was missing a deeper, more granular layer. During a lab tour to Dr. Foster's facility, McAfee felt she had landed on something special. His work with honey bees provided the perfect combination of biology and biochemistry investigations that so captivated her. Now in her ninth year in the Foster lab, McAfee reflects on the path that brought her to this place in her career.
Encountering few female professors during her undergraduate studies, she felt disillusioned with the idea of continuing to grad school. For this and other reasons, a career as a professor in the sciences didn't seem that accessible as a woman. But thanks to the support and encouragement of some of her UBC advisors, she pressed on through her studies.
"I'm lucky to have often felt supported as a woman in science. Part of that is due to advisors I've had who are champions for changing the balance. I've received a lot of support and had people advocating for me. People not only facilitating, but driving me to achieve what I am capable of."
The importance of supporting women scientists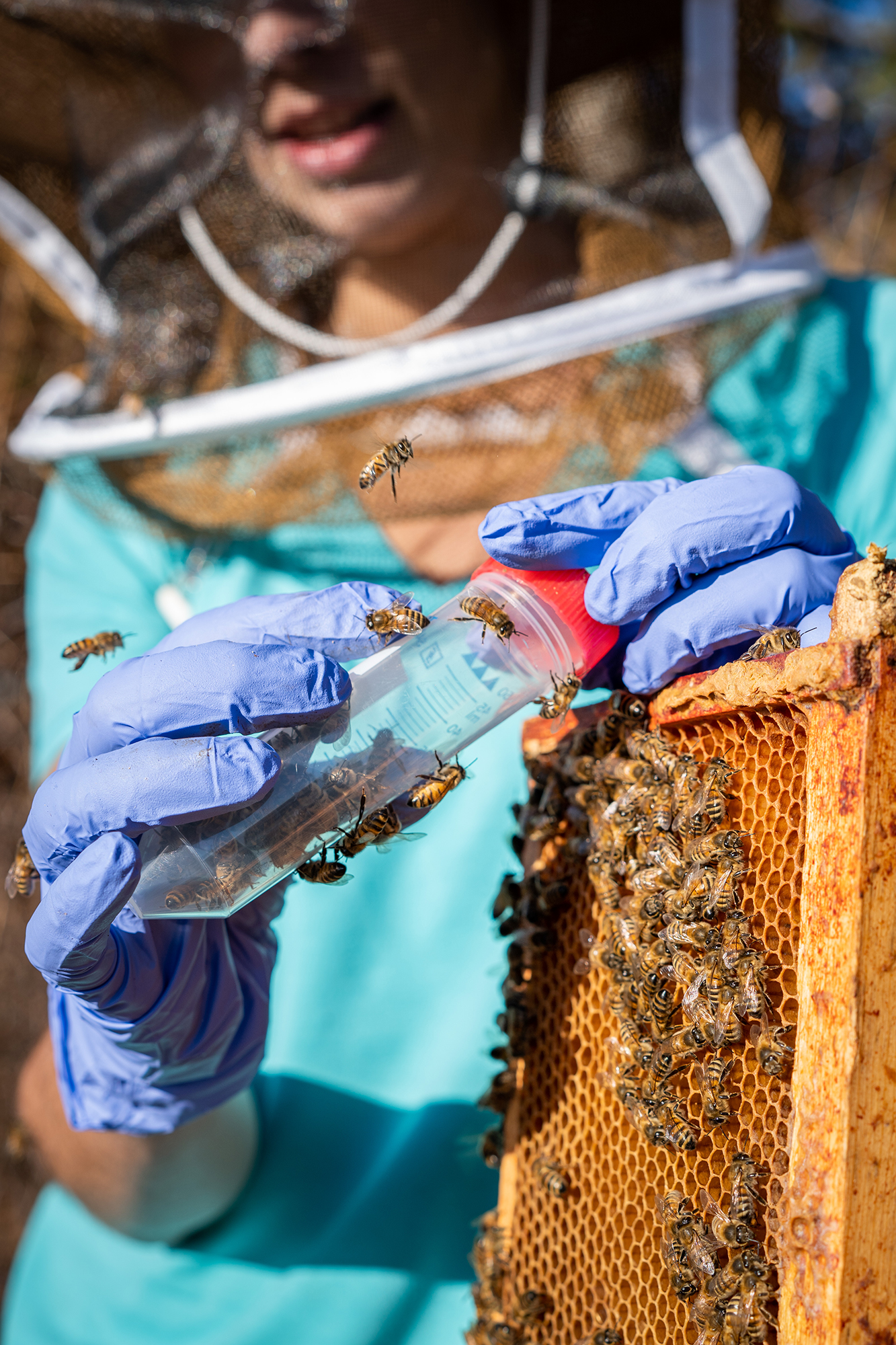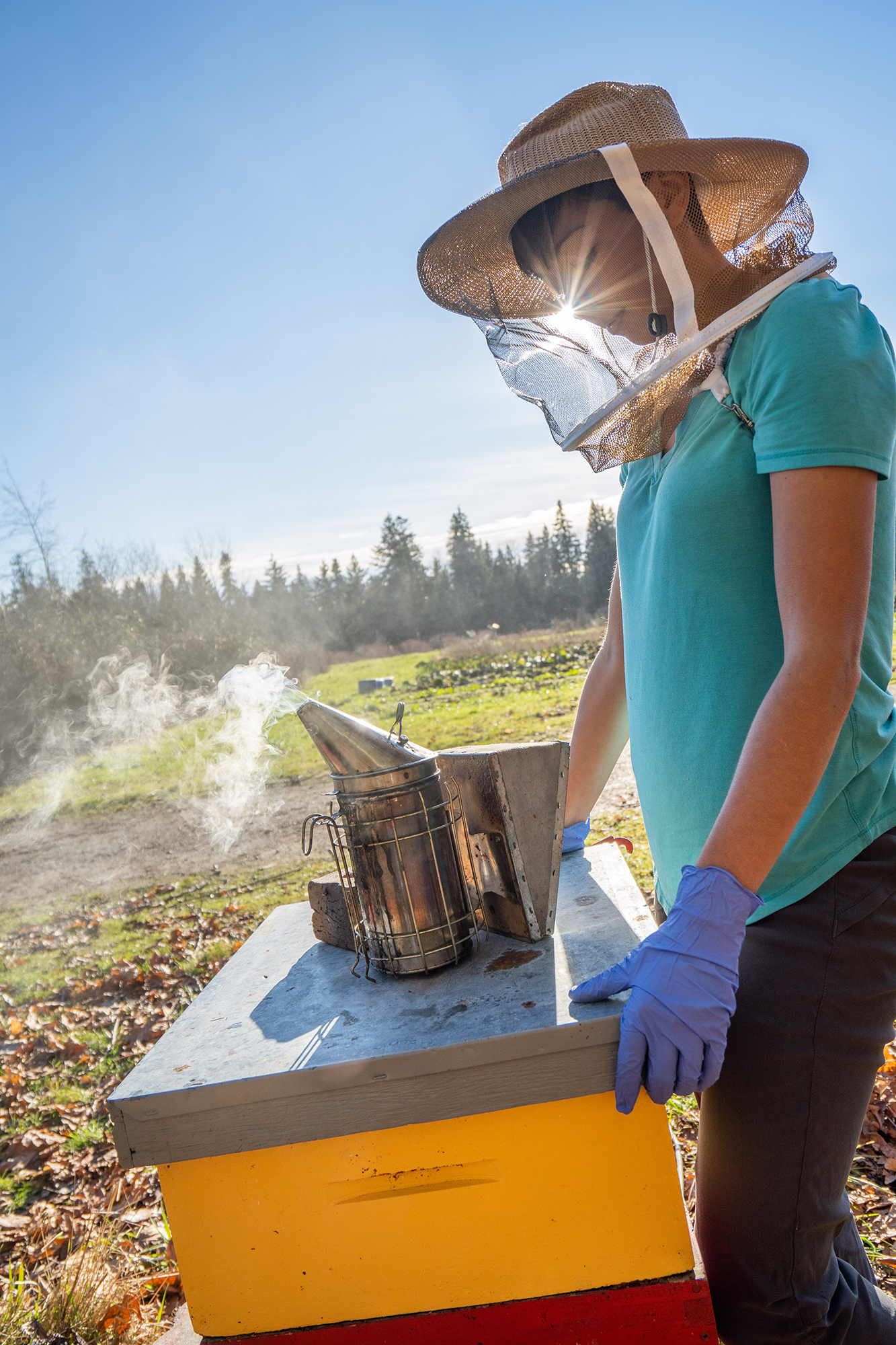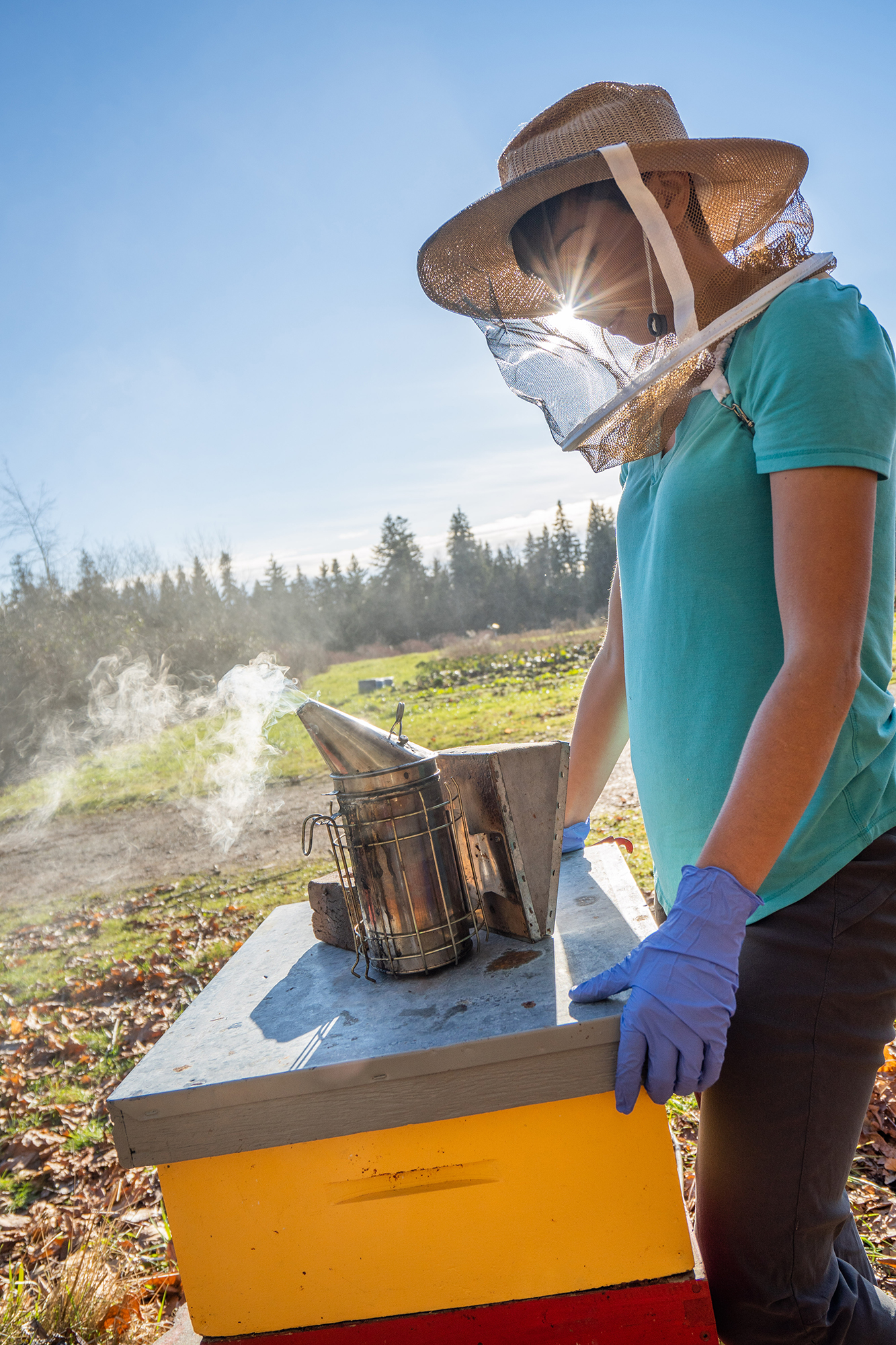 After those pivotal conversations, McAfee's enthusiasm for pursuing science grew. She began noticing increasing opportunities and support for women in STEM. Programs and awards like the L'Oréal-UNESCO For Women in Science initiative help to bring a balance to the male dominated fields of STEM.
"This award is so important for women because the act of pursuing a higher degree is sometimes more challenging for women, especially of child rearing age. Even with increased awareness of the challenges women face, and bringing this knowledge to evaluating fellowships and awards, there is still a surprising amount of gender bias in terms of how many women apply for and receive prestigious awards."
This continued imbalance has inspired Dr. McAfee to become actively engaged in science communication and outreach, beyond her research activities. She has published pieces in various journals , shared her work in print interviews and on the radio and podcasts. Representation matters, and seeing women participating in science, writing about it, and teaching it can be very impactful for younger generations.
"One of the reasons I've been so actively engaged in media is for younger people to hear 'that woman on the radio talking about her science,' or to read that article in Scientific American by a woman who's working on this neat biochemistry project. It's important for younger kids to have a way to access female scientists. It can help inform their decision making later on when choosing a career path."
Honey bees and beyond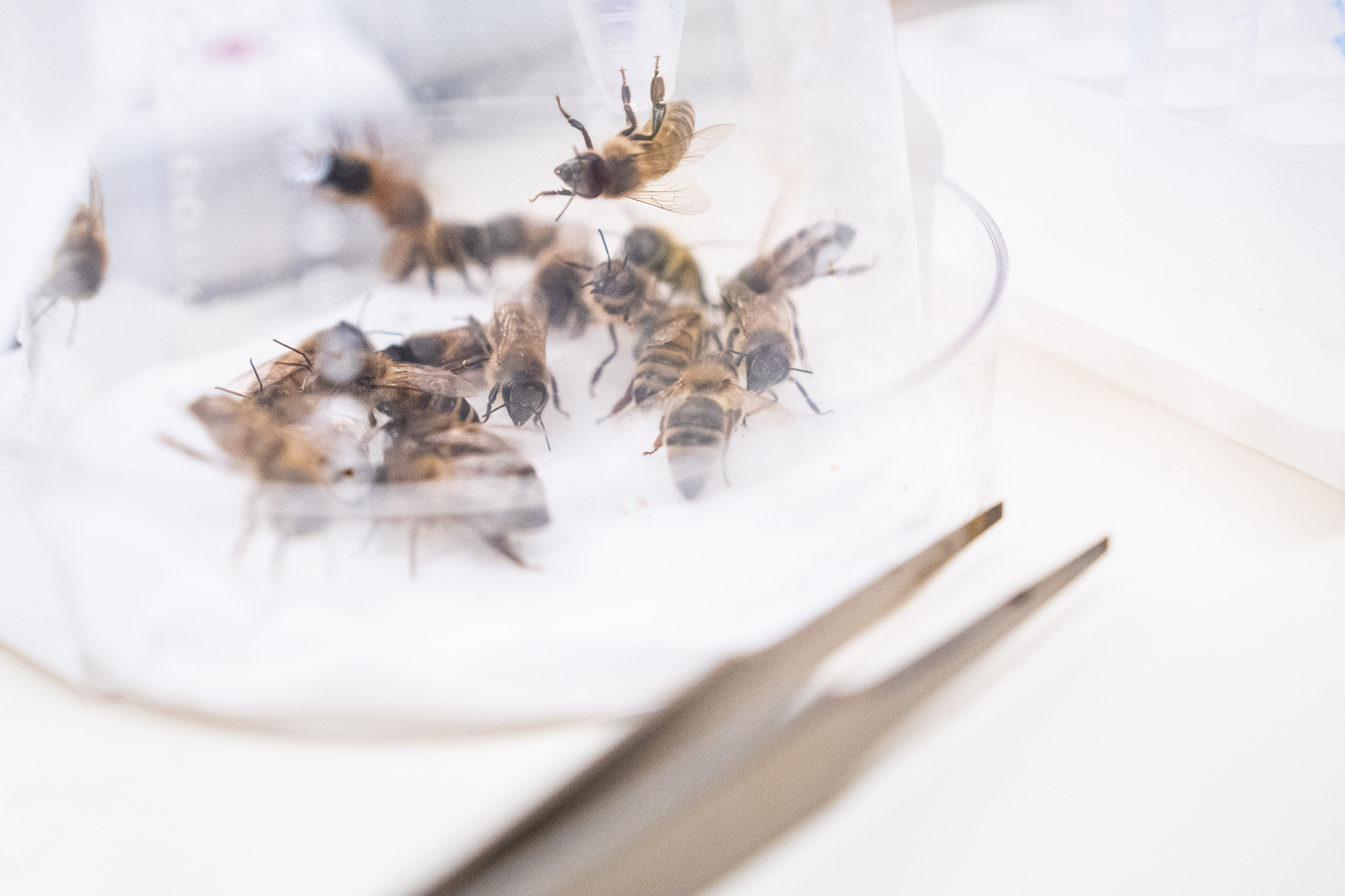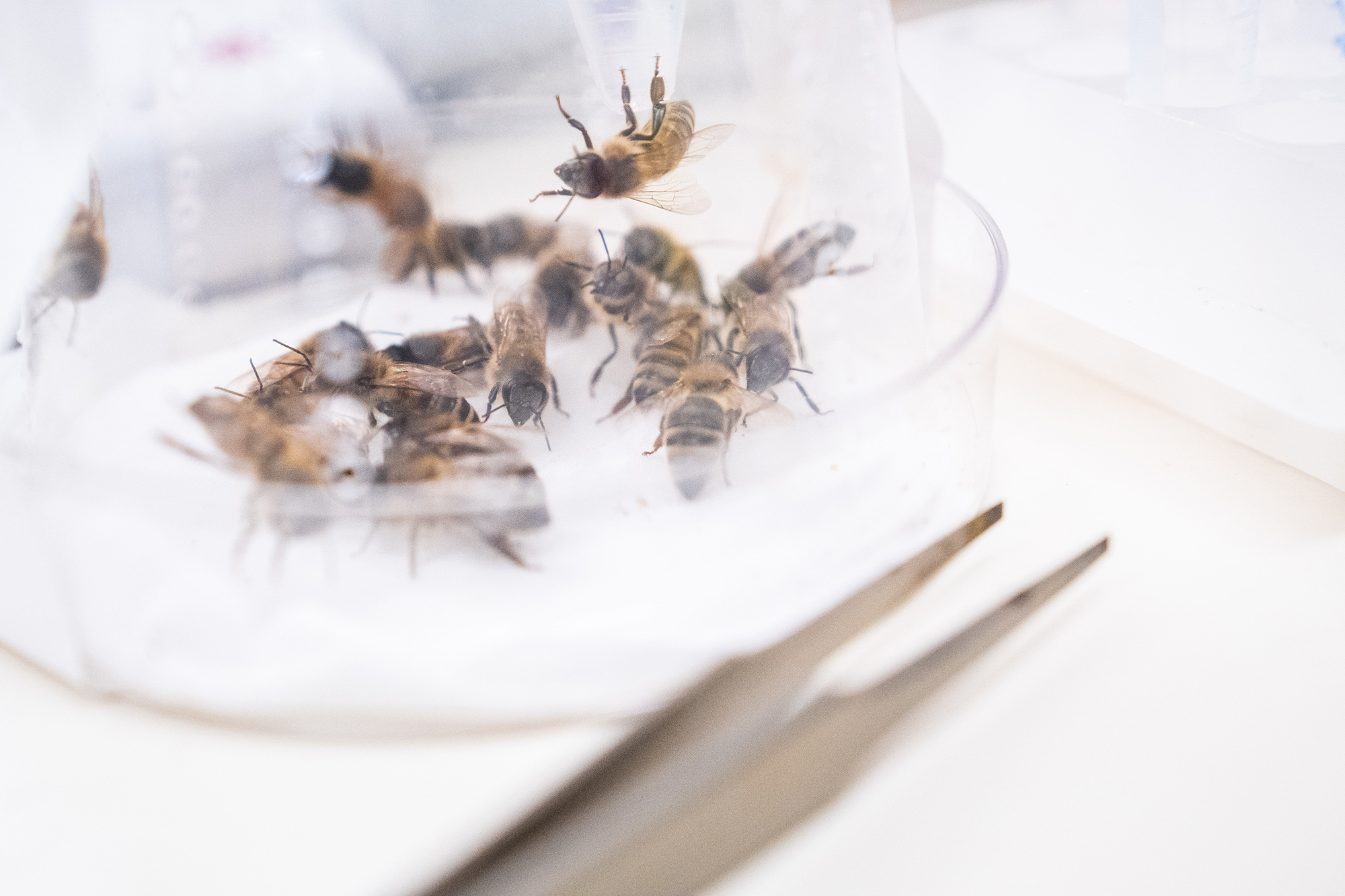 As for McAfee's career, this award will allow her to further her research on honeybee reproduction. Her current focus has two branches. The first is queen bee fertility and their ability to store live sperm in their bodies for up to five years, an amazing feat for any organism. This phenomenon impacts queen quality and ultimately the success of a hive. A second arm of McAfee's research is focused on drone bees, the historically understudied male members of the hives. A new study reveals that drones are more sensitive to environmental stressors like heat and cold. For this work McAfee used proteomics spectrometry to identify protein biomarkers that act as indicators of environmental stress and loss of fertility. McAfee hopes this work will help preserve the fertility of honey bees and possibly other species as well. Bees are crucial for the agricultural industry and food security, contributing greatly to people's livelihoods, global food production and the environment as a whole.
We are thrilled to see Dr. McAfee recognized for her dedication to both the field of STEM and her research. We watch her career trajectory with great interest and pride, excited to see where her curiosity about nature and our inner workings will take her next.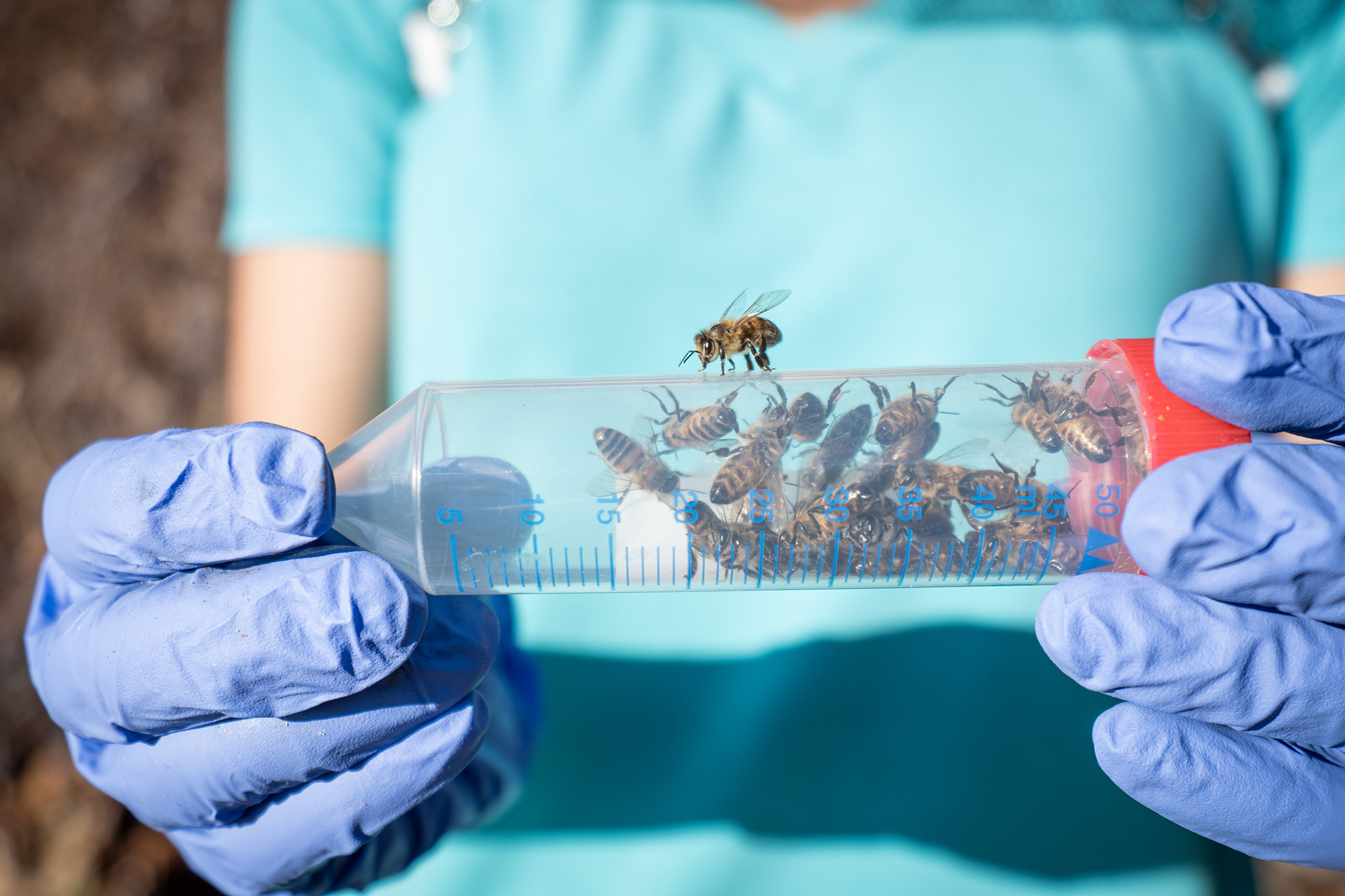 Quick links:
Photo captions and credits:
1. Dr Alison McAfee in the Foster lab, Michael Smith Laboratories, UBC – credit: Leslie Kennah
2. East Cracroft Island – provided by Alison McAfee
3. Alison McAfee fishing off the BC Coast – provided by Alison McAfee
4,5 & 8. Dr Alison McAfee checking on hives and collecting bees in the field – credit: Leslie Kennah
6-7. Dr Alison McAfee dissecting bees in the lab – credit: Leslie Kennah