Awards and recognition
Dr. Harry Brumer receives prestigious UBC Killam Research Prize
Reported by Sascha Alles, postdoctoral fellow in the Snutch Lab, Michael Smith Laboratories
Prof Harry Brumer, Department of Chemistry and Michael Smith Laboratories, was recently awarded a prestigious UBC Killam Research Prize for his outstanding work on carbohydrate enzymology.
Prof. Brumer was recruited to UBC in 2011 from the Royal Institute of Technology, Stockholm, Sweden. Since then his lab has grown to a team of 20, with significant funding support from CIHR, NSERC, Engage/Engage Plus, Strategic Network, NCE and Genome Canada. Throughout his career, Prof. Brumer has maintained an interest in the intersection of synthetic chemistry and biological problems. Currently, the Brumer lab aims to understand the way in which particular enzymes act to alter the structure of polysaccharides found in biomass (especially plant cell walls and wood fibers), and to harness these enzymes for applications. His work has important implications for the forestry, agricultural and textile industries.
In addition, Prof. Brumer has presented at several prestigious research conferences including the Gordon Research Conferences. He was Special Editor for Current Opinion in Structural Biology and serves as a member of numerous journal editorial boards. Prof. Brumer has also been a JSPS Fellow and was the 2016 recipient of the B.A. Stone Award for Excellence in Plant Polysaccharide Biochemistry.
The Office of the Vice President Research hosted an awards reception on April 5, 2017 to recognize these achievements. Congratulations Prof Brumer!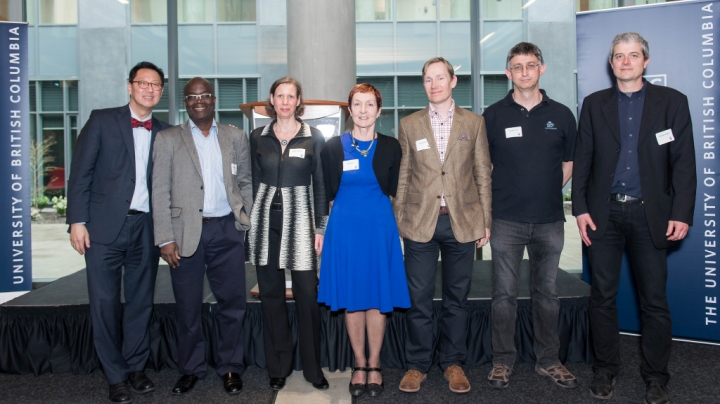 View complete list of award recipients