Awards and recognition
Dr. Terrance Snutch Receives Margolese National Brain Disorders Prize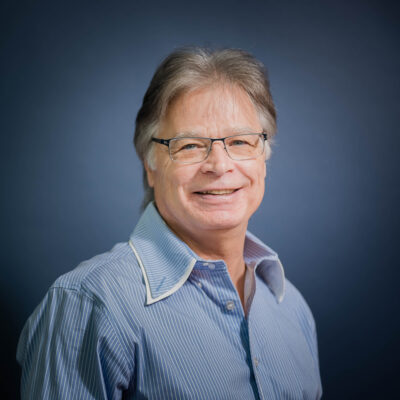 Dr. Terrance Snutch has been recognized for his outstanding accomplishments in the field of brain research, receiving the prestigious Margolese National Brain Disorders Prize. This award is one of three $50,000 UBC bestowed National Research Prizes, which aim to honour Canada's leading researchers in heart health, brain health and cancer research. Each year, UBC's Faculty of Medicine award top Canadian scientists who are "…recognized by their peers for their outstanding scientific accomplishments, and for their potential to make further contributions in their fields". Awardees are selected by an international panel of experts chaired by Dr. Robert McMaster, Vice Dean, Research, UBC Faculty of Medicine. 
With a vast research career spanning over three decades, Dr. Snutch is internationally regarded as a pioneer in the field of molecular neurobiology. His novel contributions in the areas of calcium channel driven neuronal physiology, pathophysiology and therapeutic intervention define an exemplary career that demonstrates his excellence in research, teaching and impactful transformations to health care. As a prolific inventor of novel brain disorder targets and therapeutics, he holds over 100 U.S. and international issued patents. Dr. Snutch receives this year's Margolese National Brain Disorders Prize, Canada's most prestigious award for basic and clinical brain research, for his "…ground-breaking research, drug design and development, and clinical and commercial translation – all directly contributing to treatments for brain disorders". 
As a longstanding member of the Michael Smith Laboratories, Dr. Snutch joined the inaugural group of researchers at the MSL in 1988. He is also a professor in UBC's Departments of Psychiatry and Zoology and Director of Translational Neuroscience an the Djavad Mowafaghian Centre for Brain Health. As an internationally acclaimed expert in neurobiology, Dr. Snutch has received numerous accolades throughout his extensive scientific career. Highlights include the Steacie Prize, the International Albrecht Fleckenstein Award, being named a Fellow of the Royal Society of Canada, appointed CIHR Tier 1 Canada Research Chair in Biotechnology and Genomics: Neurobiology and inducted into the National Academy of Inventors (USA).  
The impact of Dr. Snutch's scientific contributions is vast and will be long-lived. We heartily congratulate him on this significant recognition of his work and are grateful he continues to be an inspiring member of the MSL research community and beyond. 
Quick links: