MSL Biotechnology Industry Seminar Series: Illumina
February 22 @ 3:00 pm

-

4:00 pm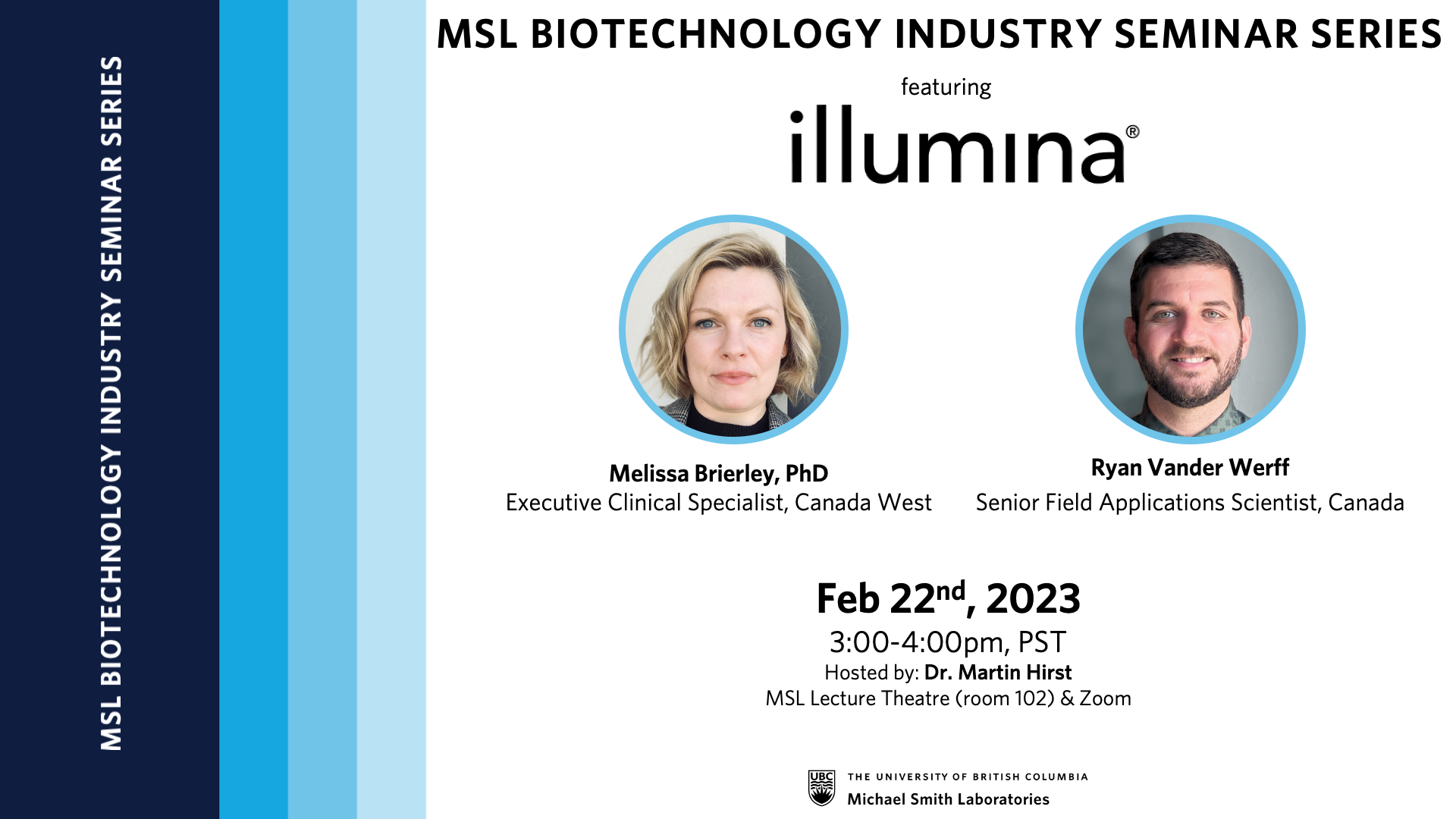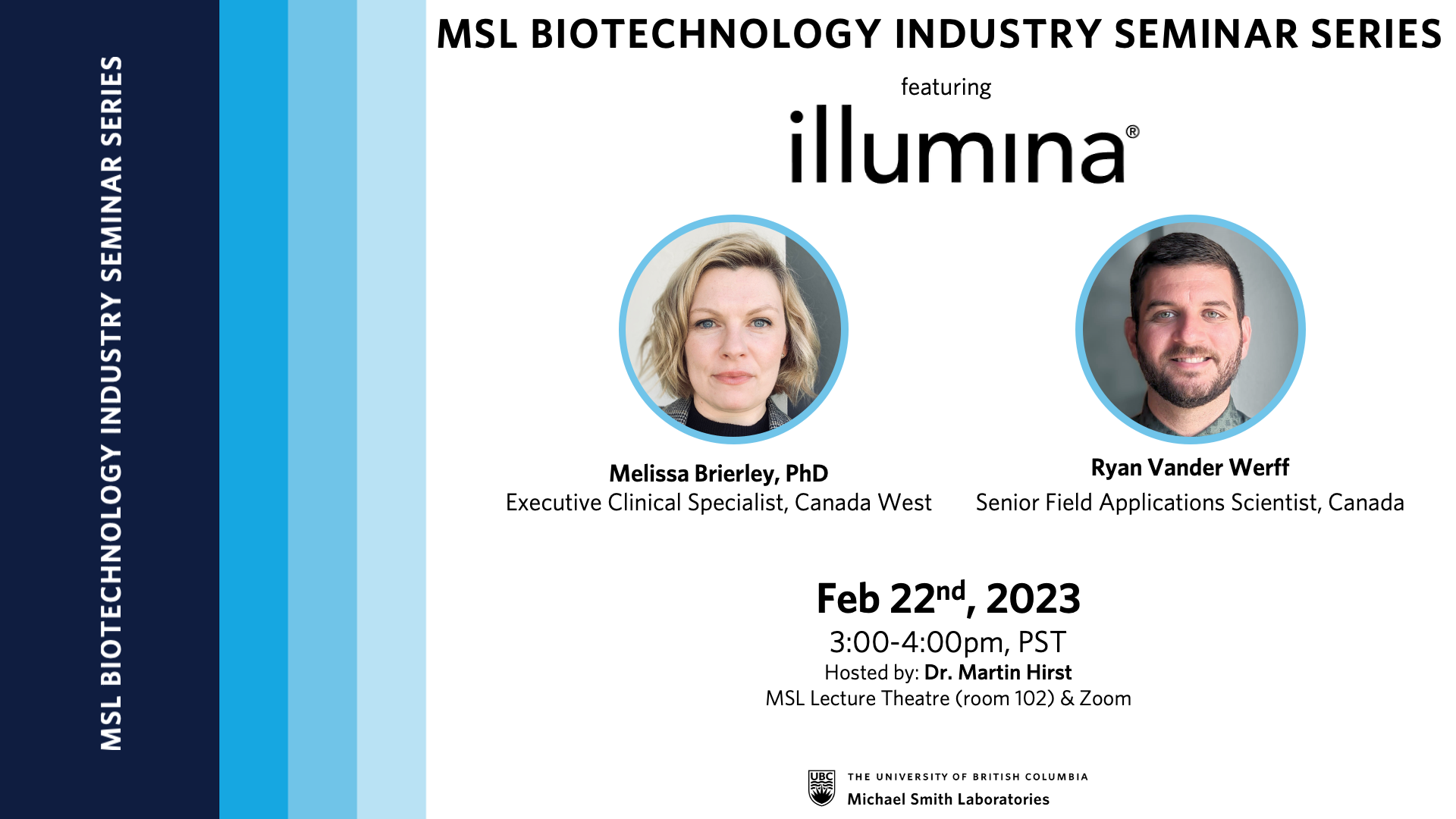 The MSL Biotechnology Industry Seminar Series is designed to connect undergraduate and graduate students, postdoctoral fellows and research associates to leading industry experts across a variety of STEM fields. With a focus on career education and scientific role literacy, attendees will hear from a panel of experienced scientists sharing valuable insights from their own professional pathways. Each session will conclude with a social networking event, providing senior industry scientists and students an opportunity to build further connections.
About Illumina:
Illumina is a global DNA Sequencing and Genomics Technology company with the mission to improve human health by unlocking the power of the genome. Illumina Inc. employs a number of genomic science professionals including biologists of all types to bioinformaticians and clinical geneticists. Further, many of these positions are held in Canada with some of these specifically addressing Canadian needs while others work on international or global projects. Illumina technologies are commonly used in the markets of Human and Public Health, Agriculture, Mining/Industrial, Defense, Forensics, as well as Pharmaceutical, Biotech and Academic Research.
Speakers:
Melissa Brierley, PhD – Executive Clinical Specialist, Canada West
Ryan Vander Werff – Senior Field Applications Scientist, Canada
Host: Dr. Martin Hirst
This seminar will be presented in a hybrid format. All speakers will be delivering talks in person at the MSL Lecture Theatre (room 102). Audience members are welcome to attend either in person or via the zoom link. Those connecting via zoom will be able to ask questions during the Q&A portion using the chat function.
Zoom registration link:
https://ubc.zoom.us/meeting/register/u5MrdOGgqTwsHtfJFIhxKRBqWKdDT8n0B2lC