MSL Seminar Series: February Trainee Talks
February 15 @ 3:00 pm

-

4:00 pm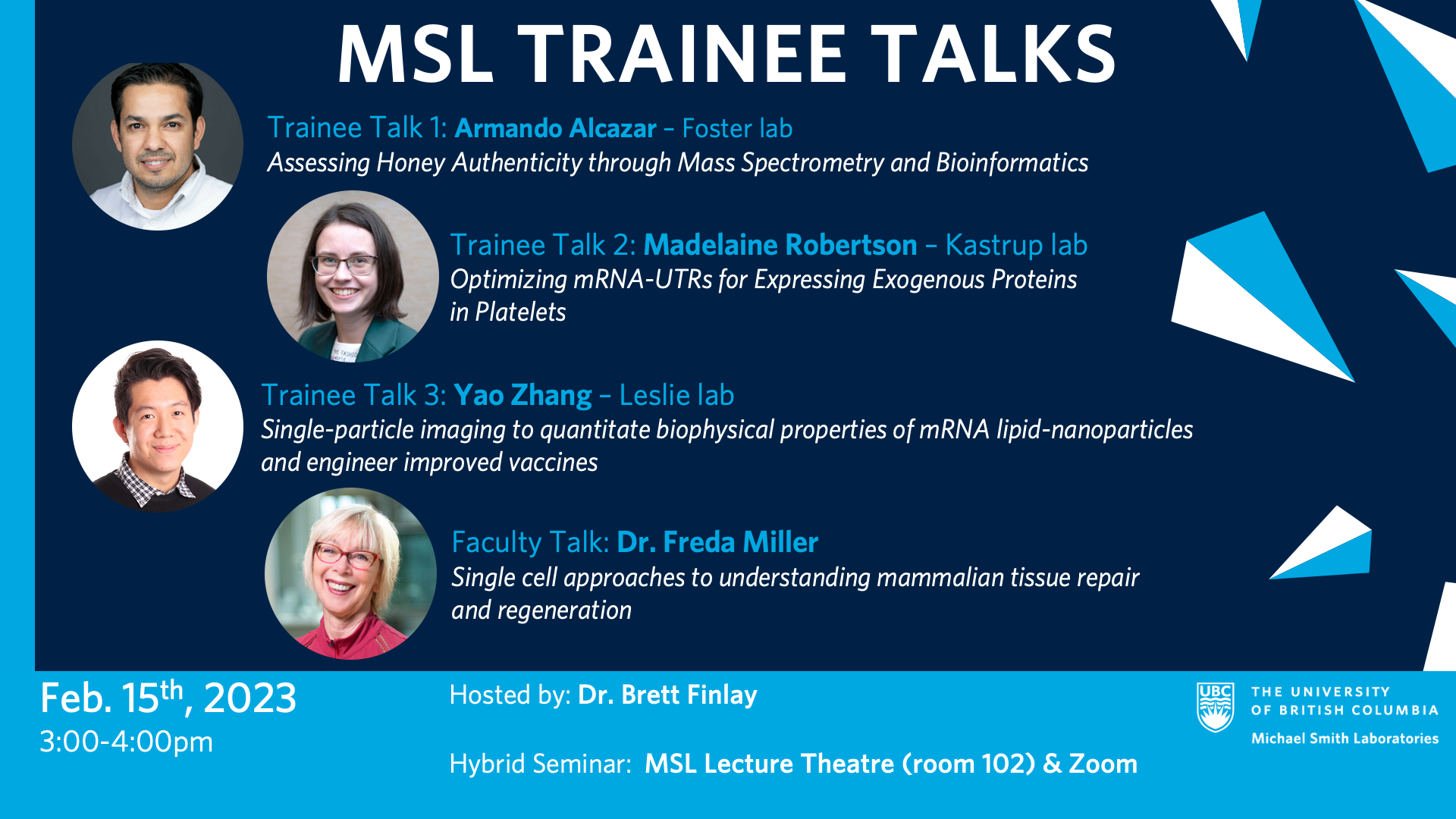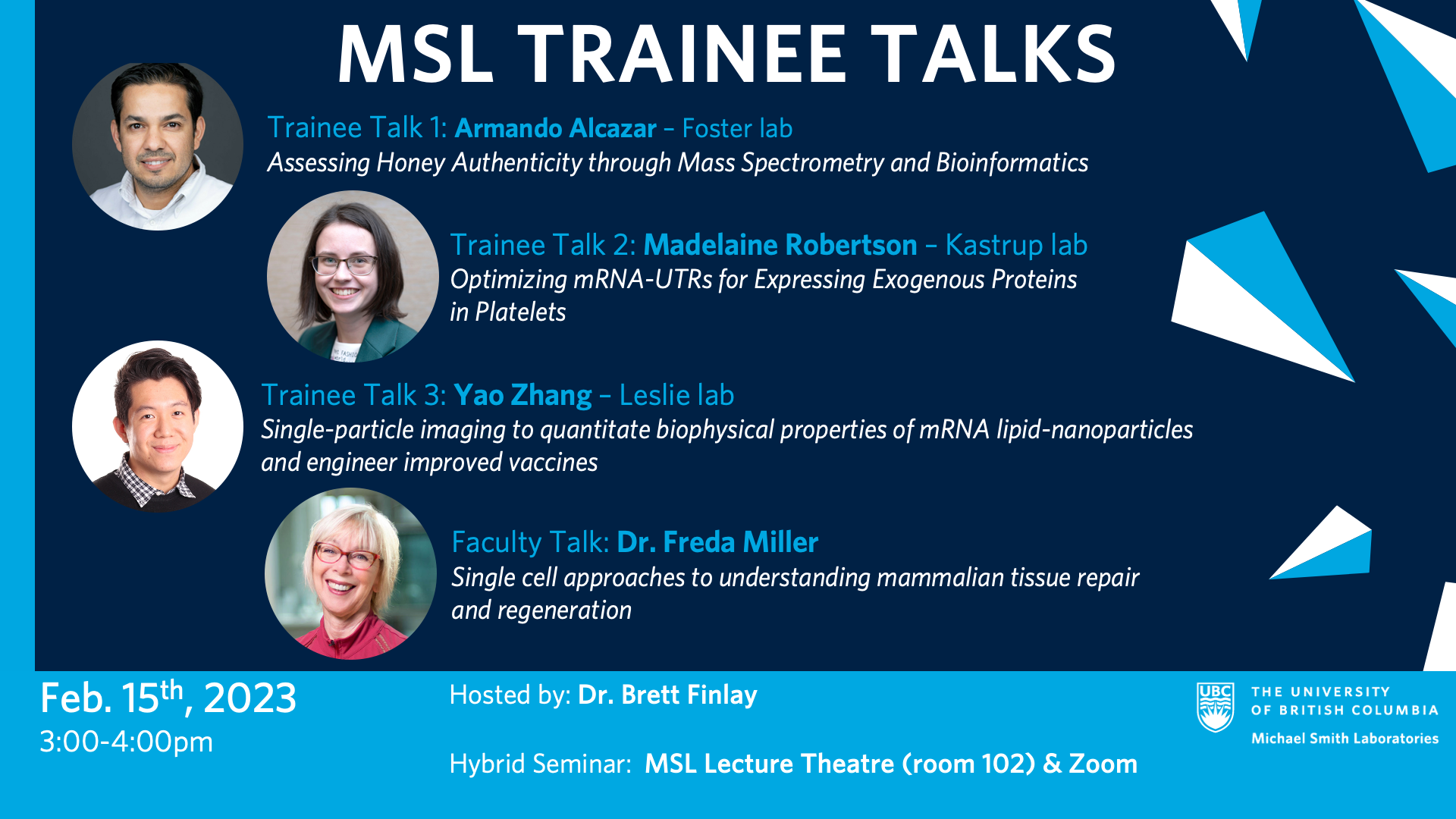 Event details:
Date: Wednesday February 15th, 3:00-4:30pm
Host: Dr. Brett Finlay
This seminar will be presented in a hybrid format. All speakers will be delivering talks in person at the MSL Lecture Theatre (room 102). Audience members are welcome to attend either in person or via the zoom link. Those connecting via zoom will be able to ask questions during the Q&A portion using the chat function.
Zoom registration link:
https://ubc.zoom.us/meeting/register/u50ud-6qpz8qHdcCPBhx-WGCqgO38DlDq_fs
Seminar Schedule:
Trainee Talk 1: Armando Alcazar – Foster lab
Assessing Honey Authenticity through Mass Spectrometry and Bioinformatics
Trainee Talk 2: Madelaine Robertson – Kastrup lab
Optimizing mRNA-UTRs for Expressing Exogenous Proteins in Platelets
Trainee Talk 3: Yao Zhang – Leslie lab
Single-particle imaging to quantitate biophysical properties of mRNA lipid-nanoparticles and engineer improved vaccines

Faculty Talk: Dr. Freda Miller
Single cell approaches to understanding mammalian tissue repair and regeneration

Related Events