MSL Plant Bioengineering Faculty Search Series – Dr. Devang Mehta
April 27, 2022 @ 10:00 am

-

11:00 am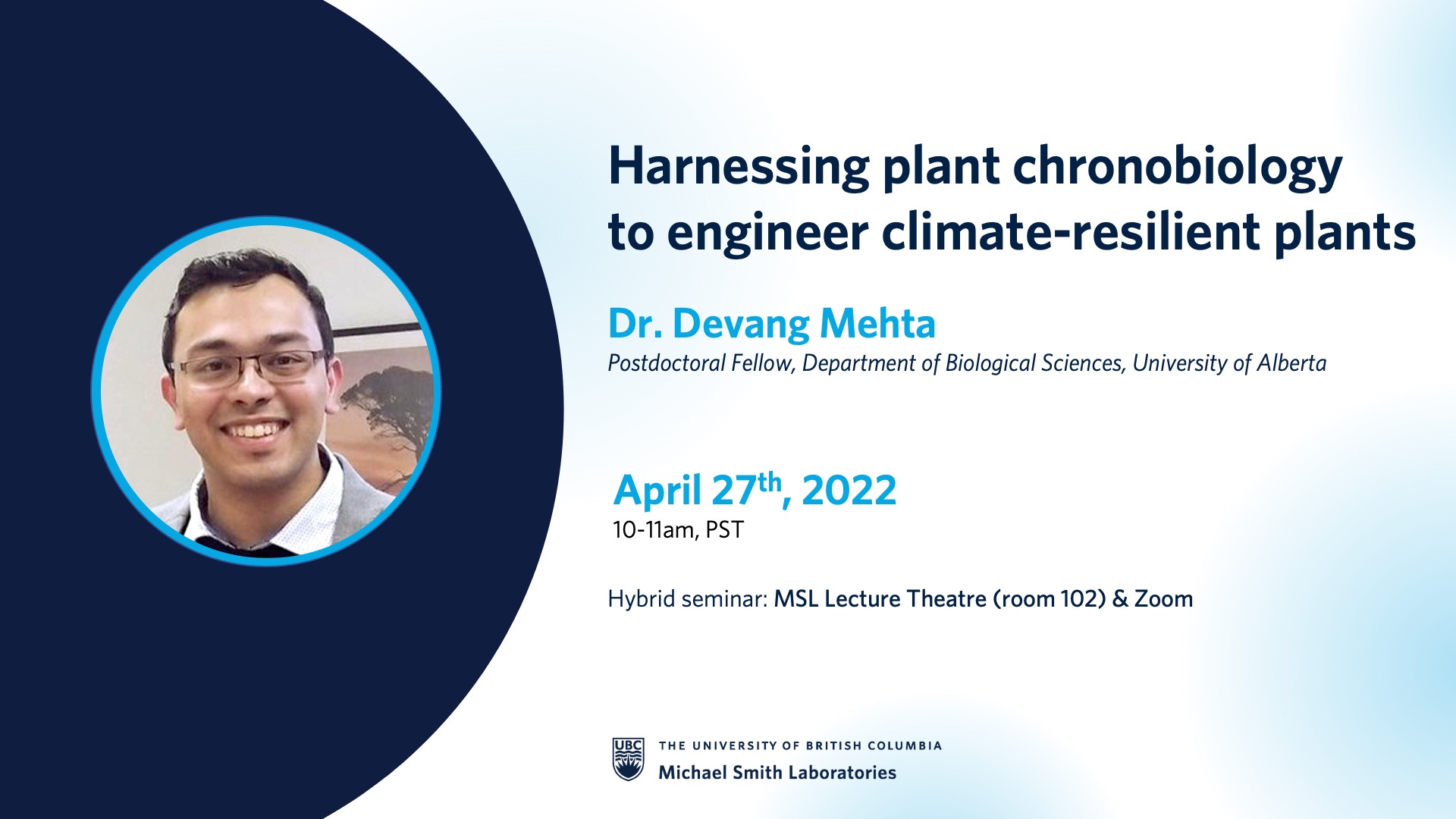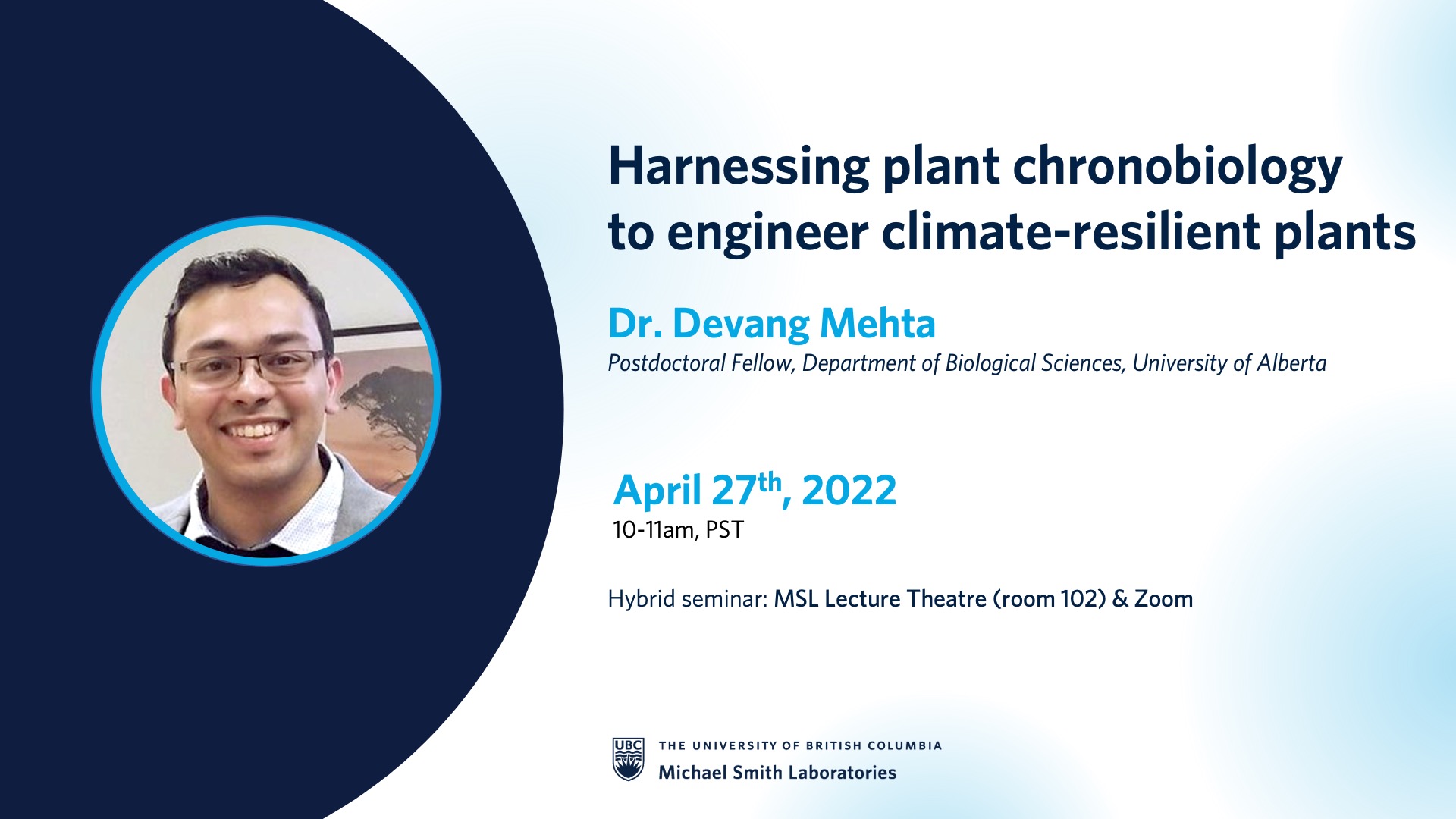 Invited Speaker: Dr. Devang Mehta – Postdoctoral Fellow, Department of Biological Sciences, University of Alberta
This seminar will be presented in a hybrid format.  Audience members are welcome to attend either in person at the MSL Lecture Theatre (room 102) or via the zoom. Those connecting via zoom will be able to ask questions during the Q&A portion using the chat function.
Zoom registration link:
https://ubc.zoom.us/meeting/register/u5Etcu2orT0vHdxHALLsU_HJcHLQi5w-C5Oq
Title: Harnessing plant chronobiology to engineer climate-resilient plants
Climate-change is causing global shifts in crop production, with a gradual northward shift in the growing regions of many plants. Such latitudinal changes in the environment of any organism are intimately tied to its circadian biology. Hence, studying and harnessing the plant circadian clock will be key to engineer successful latitudinal adaptation in plants for the future. We have recently performed the first systematic investigation of how twilight length (a major latitude-associated environmental variable) affects plant physiology. Our study, performed using variable-spectrum LED technology, has found profound effects of twilight length on plant growth and flowering time—effects that are also conditional on clock function. At the same time, by developing new quantitative proteomics technology, we have also produced the first circadian protein atlas in plants, providing unprecedented global insight into the timing of gene expression by the clock. My future research group will use such new -omics approaches to characterise plant chronobiology under light conditions that mimic different latitudes with the aim of engineering latitudinal adaptability in plants.