Newsroom
Christian Kastrup transitions lab to the Medical College of Wisconsin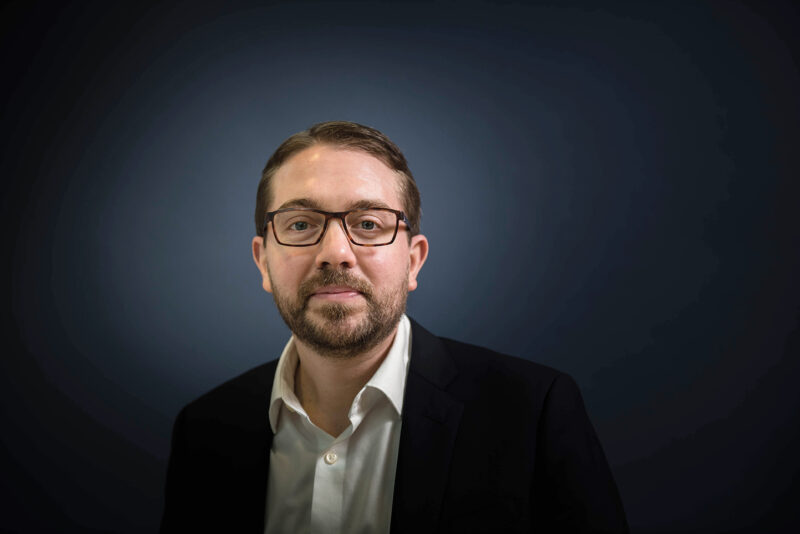 Our esteemed colleague and faculty member Dr. Christian Kastrup has accepted a Professor position at the Medical College of Wisconsin and the Versiti Blood Research Institute (BRI). After a decade as a key member in the Michael Smith Laboratories (MSL) research community, he will transition to an Honorary Affiliate Professor at UBC. Dr. Kastrup joined the MSL in August 2011 and held a joint appointment with the Department of Biochemistry and Molecular Biology, and member of the School of Biomedical Engineering, the Centre for Blood Research, and the Genome Sciences and Technology Graduate Program. An expert in blood coagulation, with a focus on severe hemorrhage, application of his research will improve survival rate of patients suffering from post-partum hemorrhage and severe trauma in military combat. To date, Kastrup trained over 70 researchers in his lab, including 20 graduate and 40 undergraduates students.
Originally hailing from Rochester, New York, upon arrival at the MSL, Dr. Kastrup was keen to contribute to the collaborative research environment at the UBC campus. Compelled by the collegial environment and high quality of research Kastrup reflects,
"I was struck by the level of interdisciplinary work at UBC, it felt like a great place to contribute to and grow my lab. The expertise in biotechnology, blood research and biochemistry were major draws for me."
Striking up collaborations with world leading scientists like Dr. Pieter Cullis, who was developing lipid nanoparticle technologies, started Kastrup's UBC research career off strongly. He developed fruitful partnerships on various projects with other MSL faculty such as Drs. Wilf Jefferies, James Kronstad and Jamie Piret, many of which continue today. Collaborating with his talented trainees, namely his PhD graduate Dr. James Baylis, Kastrup launched his first spin-off company in 2017,  CoMotion Drug Delivery Systems, an advanced hemostatic therapeutics company. This group works closely with the US military on hemorrhage control biotechnology. Later, Kastrup, Cullis, and their co-supervised trainees precipitated a second RNA gene therapy spin-off company in 2020, Nanovation Therapeutics.
With strong relationships established in the BC biotechnology sphere, some of the Kastrup trainees will remain at the MSL while others will move onto his new lab at the Versiti Blood Research Institute. Having spent 10 years at UBC making discoveries and doing the bulk of the research on various projects, Kastrup is poised to move that work forward to the next phase.
"The expertise at the BRI in clinical trials and translation related to blood research is very exciting. We're looking forward to taking these early pre-clinical discoveries that we've made and translating them forward. Having mentorship in creating clinical trials, marketing treatments and reaching patients are aspects I'm looking forward to."
With access to a large blood bank, and several world leaders in blood biology and blood disorders, the Kastrup lab will further its pursuits in blood research, particularly related to hemorrhage, blood disorders and thrombosis. Leveraging the experience in RNA biomedical technology the UBC research community offered, the Kastrup lab will move several different projects forward to the next phase at the BRI.
"Our major focus now is in RNA therapies related to blood coagulation. A lot of that was built through the expertise available at UBC, the MSL, the Department of Biochemistry, the Centre for Blood Research and the strengths in RNA and lipid nanoparticle research we were really immersed in there. These approaches were always really valued and embraced at the MSL, important to our program and growing it to where it is now."
The impactful work of Kastrup and his lab has resulted in continuous funding through both the Natural Sciences and Engineering Research Council (NSERC) and the Canadian Institute for Health Research (CHIR). He has also impressively secured 3 US Department of Defense grants for his work with severe, uncontrolled bleeding. A significant contributing factor for the death of young people, especially soldiers in the field.
This transition is an opportunity for Dr. Kastrup to pursue his personal and career goals, and we wish him the best on his journey. We look forward to watching his research flourish in his new surroundings and to continuing his ongoing collaborations with MSL community for years to come.