Awards and recognition
Michelle Moksa receives Dean of Science Excellence in Service Award
The Dean of Science Excellence in Service Awards recognize staff, students, and faculty in the UBC Faculty of Science whose service contributions have had a significant positive impact in achieving UBC Science's mission.
A maximum of 6 staff (including one PDF or RA) and 2 faculty awards of $2,000 each, and 2 student awards of $1,000 each were awarded.
This year's award recipients included two from the Department of Microbiology and Immunology: Michelle Moksa, Lab Manager for the Martin Hirst lab and Andrew Sharon, a PhD Candidate in the Lisa Osborne lab (Department of Microbiology and Immunology).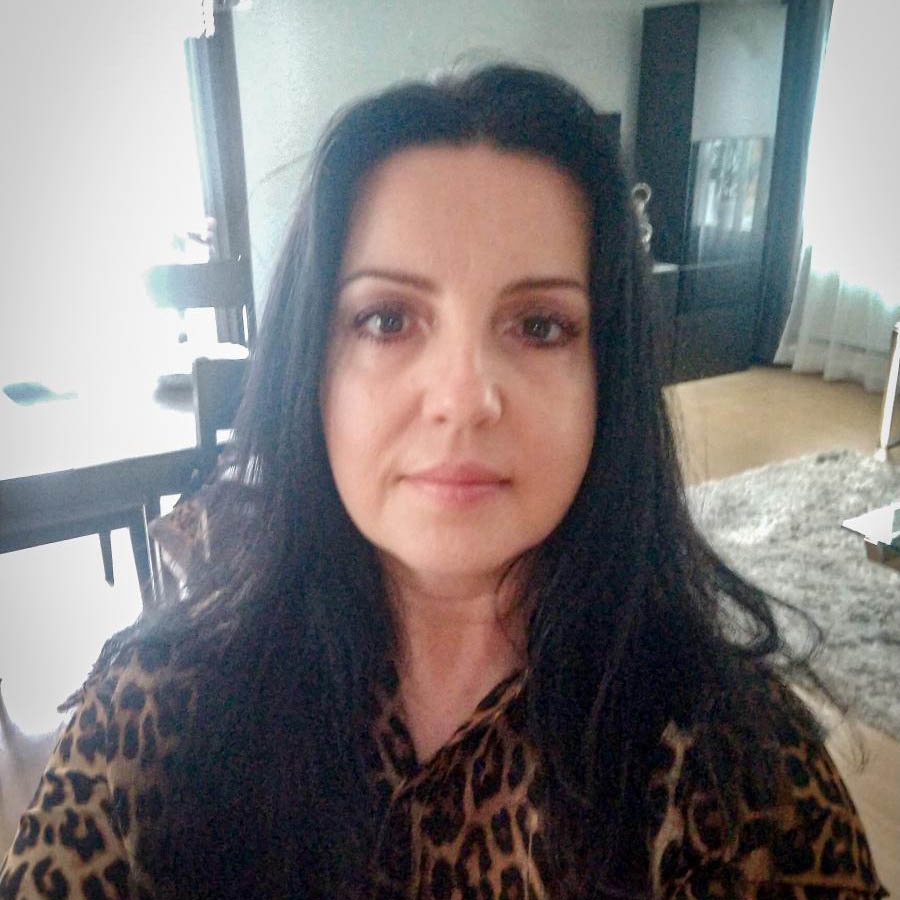 Michelle Moksa is a passionate and dedicated member of the Department of Microbiology and Immunology, Michael Smith Laboratories, and the Faculty of Science community. She was nominated for this award because of her dedication to student learning, consistently demonstrating excellence in her work, and her infectious zest for research and life.
A lab manager for the Hirst lab since 2012, Moksa has spent the past decade putting students' learning first and supporting research activities of the group while actively engaging in the training of new students, where her support extends beyond the lab. At UBC, Moksa actively supports students and researchers of diverse backgrounds and has offered support through actions such as bringing in food to the lab highlighting diverse cultures in Vancouver, and organizing numerous social events for the students and staff to provide a space for collaboration. Beyond UBC, Moksa also works with a local high school to enable 2-week rotations in the lab that provide high school students with excellent scientific research opportunities.
The dedication, attention to detail, and sense of community that Michelle has displayed throughout her career at UBC, and especially during the COVID-19 pandemic, exemplifies why she is so deserving of a Dean's Award for Excellence in Service.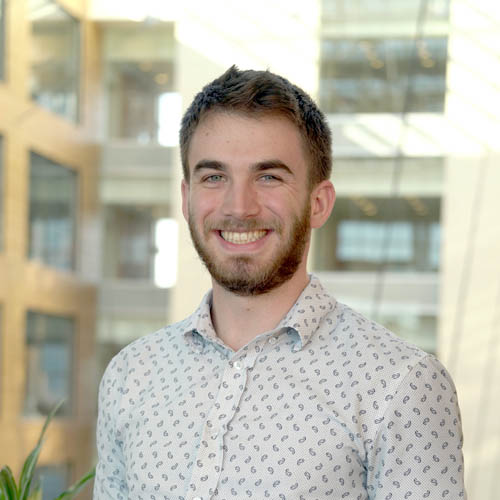 Andrew Sharon was nominated for his unwavering dedication to reducing barriers to higher education and research, and improving community and quality of life for local UBC student communities. 
With a long track record of implementing positive change in UBC programs through his undergraduate and graduate career, Sharon has served as an elected member of the Microbiology & Immunology Student Association (MISA), where he coordinated multiple initiatives that enhanced student quality of life and awareness of career options; became the Faculty Representative for the Microbiology and Immunology Graduate Student Society (MIGSS), where he restructured expectations in the MSc program that are positively affecting timelines for student graduation, and successfully advocated for much-needed increases in graduate student stipends; and contributed to the broader community through activities such as creating a bike club, and working as a student leader in the Science 101 program, an initiative to improve scientific literacy among people living in Vancouver's Downtown Eastside, a traditionally underserved population.
"Some of my favourite experience in graduate school have been through my role as a Program Coordinator for UBC Science 101," says Sharon. "Being able to connect and build community with people from all walks of life through our shared love of science is so wonderful, and I've been lucky enough to stay in touch with many of the students from the program."
Demonstrating a commitment to reducing barriers to higher education when and where he can, Sharon sees structural barriers that have traditionally acted as gate-keepers as modifiable. He has consistently found a seat at the table where he can advocate for changes that reduce barriers and increase access for those who might not have been able to advocate for themselves.
"I'm very humbled to have been selected from so many students in our faculty to receive this award," says Sharon. "I also hope that through this award, more students will recognize how effective student organizing and activism can be in shaping student experience and wellbeing at UBC." 
​Congratulations to Michelle Moksa, Andrew Sharon, and all the other 2022 award recipients: https://science.ubc.ca/faculty/awards/service 
This article was originally posted by the UBC Department of Microbiology and Immunology