Awards and recognition
Dr. Xin Li nominated as Tier 1 Canada Research Chair in Plant immunity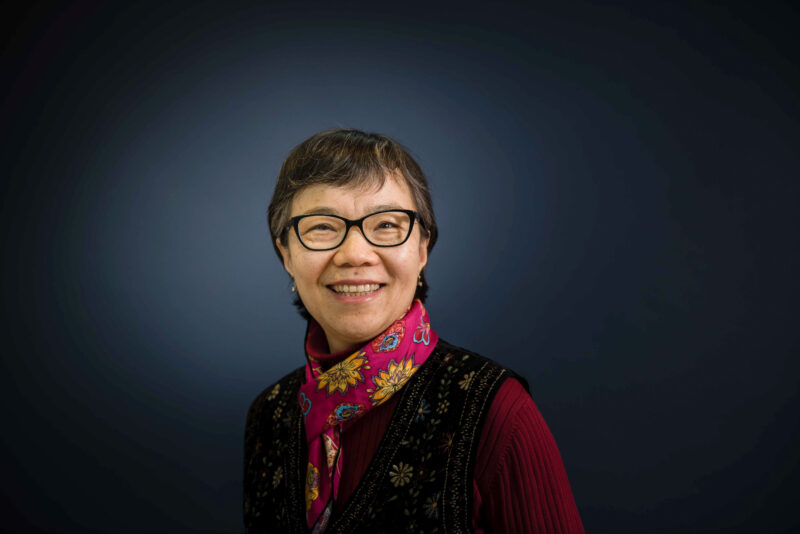 It is with great pleasure we announce Dr. Xin Li, long standing member of the Michael Smith Laboratories (MSL), has been nominated as a Tier 1 Canada Research Chair in Plant Immunity, beginning fall of 2022. The Canada Research Chairs Program (CRCP) invests approximately $311 million per year to attract and retain top researchers across Canada in post-secondary institutions. The program is at the heart of a national strategy to make Canada one of the leading research and development countries in the world. Selected chairholders are world experts in their fields that strengthen Canada's international competitiveness and help to teach and train the next generation of scientific leaders at our universities. The funding available from the program contributes to salary support and the expansion of the Li Lab's trainee program.
Dr. Li (she/her), a member of the MSL since 2001, is world-renowned expert in plant immunity. With two branches of core research in her lab, her work focuses on how plants' immune systems recognize and respond to pathogens, as well as how fungal pathogens develop and cause damage to their hosts. Such research is essential for various aspects of food security and improving crop protection strategies globally. The molecular study of plant immunity is a fairly young area of science when compared to the research of the human immune system, having begun roughly 30 years ago. As with any newer research areas, there are many unknowns and much room for discovery, making it an important area of focus for many scientists like Li.
"As scientists we are interested in broad questions, like how plants can deal with pathogens, just like how our human immune systems deal with COVID. Different people will have different responses, with mild to severe symptoms. Plants are similar. There are differences both genetically and physiologically and that's what we're trying to uncover," explains Li.
One project Dr. Li is central to is the Plant Responses To Eliminate Critical Threats (PRoTECT) program, bridging research from the University of British Columbia and the Georg-August-University Göttingen in Germany. Born out of earlier collaborations between the two institutions, PRoTECT "…is an international training program that focuses on plant-microbe interactions jointly funded by NSERC-CREATE and DFG-IRTG". Designed to attract the brightest and best students from the undergraduate, graduate and post-doctoral level, the program aims to develop crop protection strategies that will help solve the problem of sustainable food production for our growing population. A major aspect of Dr. Li's work that greatly excites her is the mentorship she is able to offer to young scientists.
"Part of my journey is to help my students to be successful while enjoying the scientific discovery process," Li reflects.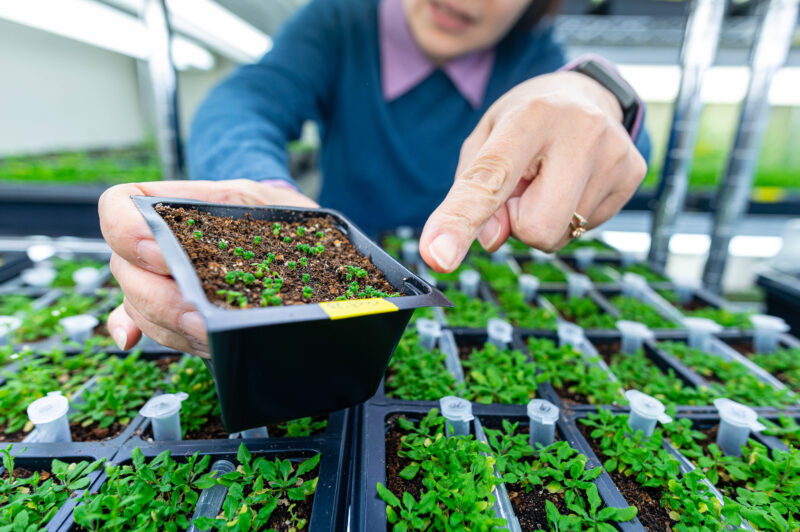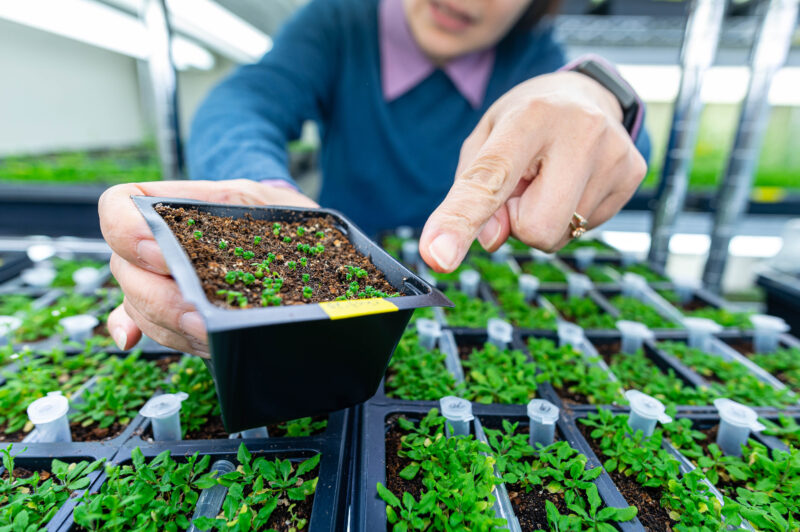 The MSL is thrilled to see Dr. Li's contributions to her field acknowledged with this nomination. We look forward to her continuation as an integral member of our diverse research community and a catalyst for important international collaborations and scientific advances.
Quick Facts: